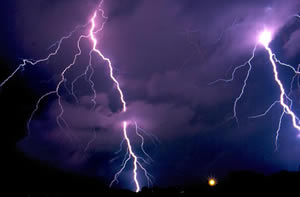 Three people from different families were over the weakened killed by lightning in chief Mungaila's area.
Another man of Katengwa ward in chief Mungaila's area was killed by a crocodile in the Kafue River as he drew water from the water source.
District Commissioner, Wilson Siandunka, confirmed the two incidences yesterday and named the deceased as, Rebecca Nshingwee aged 19 years, Dilu Nakaande aged 27 and an 8-year-old boy.
Mr Siadunka said lightning struck the three at their respective homes and all of them died instantly.
Mr Siadunka named the 21-year-old man of Katengwa ward who was killed by a crocodile on Saturday as Richard Nalishuwa of Nalishuwa village of Katengwa.
The DC said the body of the deceased croc victim has not yet been found, adding that search teams with the help of State police were in the area in an attempt to try to search for the body.
Mr Siandunka, who visited the homes of the bereaved families, expressed sadness at the deaths of the four people on a single day.
"As government we sincerely convey our deepest condolences to the affected families and pray that the Lord is going to be with the families during this difficult time," said Mr Siadunka.
ZANIS