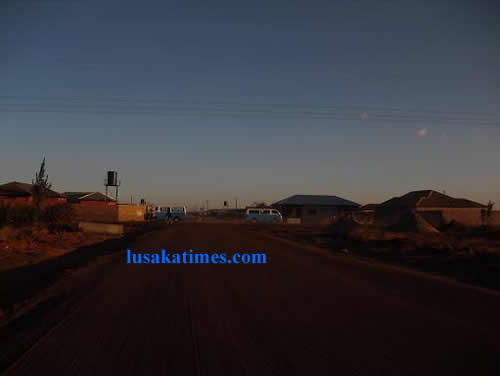 By Wesley Ngwenya
Its 6am and you are up getting ready for a workday. You turn your television set on to ZNBC our national channel and you hear an annoying buzz. Oh forget it, its too early for them to open so you try our private television station MUVI TV. Here you find its some poor quality music videos. Because you cannot stand the presentation you resort to the old fashioned way of starting your mornings-radio.
I am actually shocked at how television is so slow and low in this country. The standards of the content on our television stations are way below average. Content is key to drawing advertisers. The programming on most of the stations is so poor and lacks planning. There is still too much foreign content. MUVI Television has done extremely well with their local dramas such as Banja and Brothers. ZNBC is struggling with its sole local drama Kabanana.
I find it interesting that ZNBC does not open its station until 10am. Why? Is it that there are no employees willing to wake up that early? Is it that there is not enough advertising revenue in the morning? Or is it that they simply have no ideas what to broadcast during those hours? MUVI TV has morning shows that are less structured and seem not to have a target audience in mind. They are branded Breakfast with the boys or breakfast with the girls but that does not mean much to the viewer who wants to watch good TV in the morning. They are less informative and more of the same things different days. They are not businesslike but more komboni-like.
Television stations in Zambia are missing out on morning revenue. I personally think that there are many business houses in this country who are willing to partner or advertise in the mornings provided there is a forum for it. Morning times should be busy times. We need a station that will come up with quality content on issues affecting the daily mornings of Zambians. Traffic, the weather, school openings, events, product launches, church meetings, exchange rates, stocks, the list is endless. Such content will attract big advertisers such as banks and small advertisers such as a local community school.
Evening television is also the same old fashioned soaps or talk shows. Now, I am not against these shows not because I naturally cannot stand them but we need something new. If television stations in Zambia can think a little deeper, there is no doubt that they can come up with great programming that will carter for various demographics. Little is taken into consideration about the viewer's income, profession, social habits, etc when designing a program. Every viewer seems to be put in one big basket.
Perhaps the other one concern on Zambian television is the quality of our presenters. Our presenters are often shallow, not articulate and poorly dressed. Not only do they lack the education, expertise and experience but don't seem to have the capacity to be resourceful, adventurous and spontaneous. I don't know how many times I have listened to too many lies and inaccurate information from our presenters. They never seem to put time and effort to check and recheck their facts. Even those doing interviews cannot seem to have the ability to ask reasonable questions and interact professionally with their guests.
Perhaps one way of having quality content on our stations is by encouraging local productions to come up with concepts and produce content so that TV stations can buy them. We need one good reality show, one good business show, one good talk show with an audience and one good sports show. This will get me to start watching Zambian TV again.