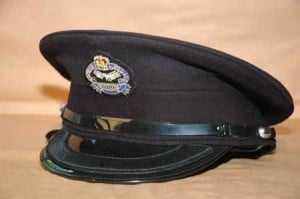 A murder suspect who has been on the Police wanted list in Kitwe, has been arrested in Lusaka. Kitwe East Police station Officer in charge Assistant Superintendent Mrs. Getrude Divayi confirmed the arrest of Patrick Lungu Mwaba to ZANIS in Lusaka today.
Mrs. Divayi, who could not give more details about the suspect, referred all queries to Police service spokesperson. Efforts to get the Police spokesperson proved futile as his mobile phone was unreachable by press time.
But some police officers at Kitwe East Police Station said the suspect who has been on police wanted list for some time now, was nabbed by officers in Lusaka while his accomplice whom they declined to name due to investigation purposes is still at large.
They disclosed that the suspect has since been taken to Kitwe East Police Station for further investigations and appealed to members of the public who know the suspect to be on the look-out.
They said the suspects are accused of having murdered Mwape Bupe of Chipata compound in Kitwe in 2006 and later dumped the body of the deceased near Mushisho Pre- School near Kitwe East Police station before they fled.
"According to the information at hand, the two suspects murdered the deceased before they dumped his body near Mushisho Pre-School near Kitwe East police station in Kitwe and fled to an unknown place," confirmed the officers.
The officers thanked the members of the public who assisted the Police by facilitating the arrest of the suspect.
ZANIS