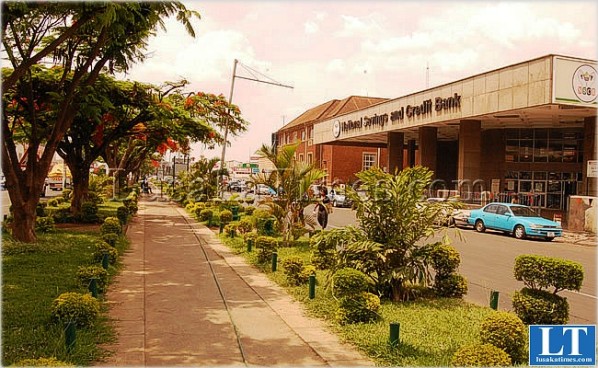 By Wesley Ngwenya
A lot has been said about the pathetic customer service that exists in Zambia. Even after so much has been sang about this deadly disease, little is being done by the affected and infected companies. In Zambia, many businesses lack adequate investment whether it is in the personnel or systems that enhance the way they deal with their customers. Banks are especially the worst in dealing with clients. They have the attitude of -you need us more than we need you.
At the just ended 84th Agriculture and Commercial Show, here in Lusaka, I had the privilege of visiting many companies who were exhibiting. Now, a show is not only an opportunity to show your presence as a business but also to excel and stand out among your competitors. It is an opportunity to showcase your products and services. It is also an opportunity to show off your skilled personnel. I visited the Bankers Association of Zambia Pavilion, which housed most of the commercial banks, and what I experienced was frightening. Below are the banks I visited and a brief experience with my mystery shopping.
hire qualified staff and not just the pretty but blank faces.
Indo Zambia Bank: I found one lady who was attending to a client as I walked into their booth. This was my first booth I was visiting and so I did not expect much and did not want to spend much time looking at the ground I was yet to cover. I was never acknowledged although she had clearly seen me. After about three minutes or so, I left without her saying a word to me.
Finance Bank: This one was quite a surprise for me. I found about six bank officials—some were on the computers while others were chit chatting. I picked up brochures and looked as though I was looking for something. Some of the officials looked at me and others were completely in oblivion of my presence. I left after about five minutes. No one said a word to me. Where is the lion pride in your personnel?
Citibank: For what these guys were looking like you would expect a lot. They looked sharp in their black suits. Two of the guys were on the computer; one was doing some kind of writing at a desk while the other one was clearly daydreaming on a comfortable chair. Again after about three minutes of wasting my time I left without anyone saying anything to me. If the guys working for Citibank in Northern Virginia were to see this they would be shocked.
Stanbic Bank: I found about two ladies in the booth. They were both playing with a blue ball. I dilly dallied for a while. As usual, I picked up some brochures on some properties they were selling. I stood for what seemed like a long time looking at the brochures. Obviously, to them, I didn't look like the kind who would buy a house so I left.
Intermarket Bank: Although I found an employee who was eating food on the desk, the other young man was helpful. He was very enthusiastic about his job. He asked me questions and was quite friendly. This was quite unusual looking at what I had just experienced. I left with some sort of hope.
Access Bank: There were several personnel working. They were all friendly and jumped at the opportunity to help. The young man who attended to me was equally good. Access Bank has done fairly well even at their Cairo Road branch. Their personnel are very professional. Take time to visit their Cairo Road branch and see what I am talking about.
FNB: I found three personnel. One was busy with a client while the other two were busy chatting. I spent four minutes and no one said a word to me. All the three personnel didn't seem to care about my presence. It was very clear that I was not a potential client to them.
Ecobank: I was received well by the lady at the entrance. She asked questions and we had a good conversation. This bank certainly has great potential on the market.
Cavmont Bank: Undoubtedly the best reception of the afternoon. The team was quick to attend to me. They were all eagerly waiting to help. They sat me down which none of the other banks had done. They were very deliberate and articulate as well as excited about their products. They smiled and laughed and you could tell they were actually happy to come to work.
Looking at this Agriculture and Commercial Show experience, as well as many other experiences in my visits in many banking halls, it is quite shocking to imagine how they stay in business. Many of the banks in Zambia are taking the consumers for granted. With the many choices that come our way daily and with this pathetic customer service some will find it extremely difficult to survive on the market.
Just some quick tips for the banks. It is important that you treat each customer like they were your only customer. Train your front end personnel in customer relations. Teach them how to suggest or sell your other products. You are probably losing a lot of money from lack of skill. Set yourself apart from the other banks. Do something different and unique—excellent customer service is one thing you could do. Do not judge a book by its cover—serve each customer with equal enthusiasm. Finally, hire qualified staff and not just the pretty but blank faces.
[Read 186 times, 1 reads today]