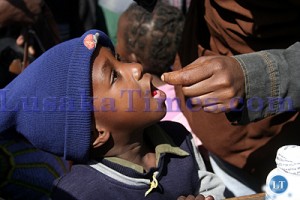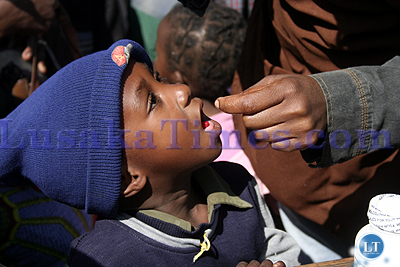 The Ministry of Health has disclosed that cases of measles in the country have been decreasing with cases now standing at 7,682 since the disease broke out nationwide.Measles first broke out in the country in April this year.
Ministry of Health Spokesperson Dr. Kamoto Mbewe said most of the cases had been recorded in Lusaka.
Dr. Mbewe further disclosed that Lusaka Province recorded the highest number of deaths resulting from measles as compared to other provinces.
He disclosed this to ZANIS in a telephone interview in Lusaka today and noted that measles cases across the country were going down and very few cases were being recorded. He attributed the reduction to the recently held child health week and measles campaign.
Dr Mbewe said in week leading to August 23, 2010, the ministry recorded four deaths in Lundazi, while Nyimba recorded two; Chibombo had 1, and Lusaka 121 deaths which brought the number to 128.
He advised parents and guardians to ensure that they take their children not only for measles vaccinations but for other vaccinations to ensure the well being of their children.
He encouraged people who suspected that they may have measles to rush to the nearest health centre to be checked.
Meanwhile, the Ministry of Health Spokesperson has confirmed to ZANIS that no new cases of measles have been recorded at the Evelyn Hone College.
Last month, cases of measles were reported at the institution which affected several students.
The Ministry of Health had set a target to vaccinate 1.6 million children countrywide, during the child health week conducted from July 19 to 24, this year.