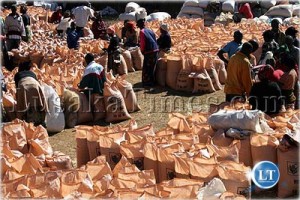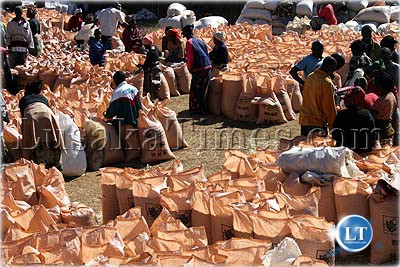 KAZUNGULA District Commissioner, Albert Chifita has appealed to farmers who recently got paid by Food Reserve Agency (FRA) for the crop purchasing exercise to re-invest their money in agriculture rather than squander it on beer and women.
Mr.Chifita who thanked the farmers in the area for contributing 4500 bags of maize towards food security said the Government spent about K24bn on crop purchasing exercise in the district.
And Mr.Chifita said that Government has been allocating fertilizer to farmers for the 2010/2011 farming season.
He said farmers should not panic as Government has enough fertilizer in store for all of them to benefit.
Mr.Chifita said some farmers are fond of spending their money on illicit alcohol and other money wasting activities.
He advised them to use their money to buy farm equipments such as tractors and irrigators if they are to succeed in their farming
career.
Mr.Chifita further assured farmers that Government is committed to empower people in rural areas through farming.
Meanwhile Mr.Chifita who addressed a gathering at Syakalima Basic School in Kazungula's Musokotwane area advised parents to avoid
engaging their children in early marriages.
The District Commissioner said parents should look at educating their children rather than engage them in marriage.