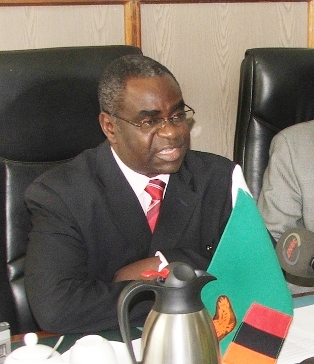 Government says it is constantly monitoring the situation in Libya and putting in place measures to evacuate the 42 Zambians from that country following the civil strife that has rocked the North African country.
Foreign Affairs minister Kabinga Pande told parliament in a ministerial statement today that all the 42 Zambians in Libya are safe so far.
He says government is preparing to evacuate Zambians in Libya among them 38 embassy staff, two students and a footballer with his wife.
Mr Pande says government is concerned with the violence in Libya which has led to the loss of several lives.
He adds that Zambia condemns any form of violence, adding that as a member of the UN human rights council,the country is among those that has requested for the convening of a meeting tomorrow to discuss the violation of human rights in Libya following a clampdown on protesters.
Asked by Monze Member of Parliament Jack Mwiimbu whether Government is considering cutting diplomatic relations with Libya as Botswana has done following a government clampdown on protesters, Mr Pande said Zambia has interests to protect
QFM