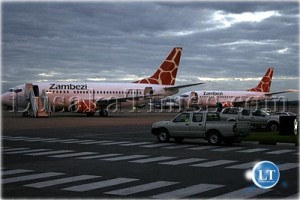 By K.Cooke
My wife was booked on to Zambezi Airlines flight on Friday 28th of October. She arrived at the airport at 0600hrs and proceeded to check in, only to be told that the flight was delayed until 1300hrs, then 1330, then 1400, then 1530 then they would be flying on Air Zimbabwe at 1600, then they were now flying on the plane returning from Tanzania at 1630 and finally that the flight would be at 2000hrs.
At or around 2000hrs she boarded the flight and they finally left for Johannesburg only to have to return to Lusaka due to an engine failure. Upon arrival back at the airport most of the passengers were told that there was no accommodation and that they should sleep on the floor.
The following morning the airline still did not know when they would fly out so my wife purchased a new ticket, as did most passengers,with SAA and around 0730 they departed.
Firstly I would like to point out that the way people were treat was a disgrace and it shows what a sorry state of affairs Zambian aviation is in. However, being the founder of Equatair Airlines and having been chased and harrassed out of Zambia after establishing a Zambian airline and after being resident for 20 years, I must confess to feeling a certain smugness and satisfaction.
Zambia, sadly has ended up with the aviation industry that the government deserve and it is sorrow for the people of Zambia that I truly feel.