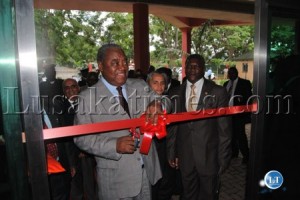 By Chibamba Kanyama
The success of the economic policies of the Michael Sata-led government will depend on the speedy and open adoption of the programmes initiated by the previous regime.
It has been a common practice in Zambia that whenever there is a regime change, leaders embark on wholesome and sudden reversal of economic priorities instead of adopting a much more effective strategy of 'change with continuity'.
While it holds true that some of the economic programmes may have been corruptly executed, reversing them in totality would be like throwing away the baby with bath water. It should be clearly understood that Zambia will never experience significant economic gains if every government that comes into power starts to build the economy from the foundation by failing to incorporate programmes that may have yielded positive gains.
It is against this backdrop that I support the offer by former Finance Minister Situmbeko Musokotwane that he be consulted on the utilisation of funds that will be realised from the issue of the international bond.
The proposal to issue the US $500 million bond was initiated by the MMD government. The fact that Finance Minister Alexander Chikanda has included this money in the 2012 budget is sufficient testimony that the success of the current government will depend on collaboration and organic transition of economic policies and priorities of the defunct MMD government.It was against this very backdrop that Mr Chikwanda told parliament during the budget announcement that his government still faced the obligation to finish some projects contracted by the MMD government .
However, it is not enough to just fulfill contractual obligations but to carry on with these projects because some of them were well crafted and already have a positive impact on the Zambian economy.
This can be done without compromising the need to investigate and prosecute corrupt activities of the previous regime during the project implementation processes.
[Read 15 times, 1 reads today]