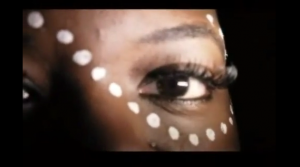 Poetry is an art form in Zambia that is slowly growing and getting more recognition .
Poetry is a  kind of self expression,A lot more needs to be done to bring poetry into the lime light
Born in Zambia, Daliso Banda has lived within unique cultures in both in Zambia as well as China, and this diverse background shines through in the imagery of the poems.
Banda offers a fascinating contrast between experiences living in other countries with the universal events experienced in relationships and shares this profound thoughts about life and death-joy and sadness-love and hate.
In the poem "Heartbreaker," the reader is transported back to the memory of a first love when Banda writes, "She's tender and caring. The kind of a woman that makes a man forget about the outside world." In "Friends Forever," Banda captures the beauty of two souls who find the peace of everlasting friendship: "Lovely like a rose, faithful like a diary. Friends from the start-friends till the end of time."
For those who are experiencing loneliness or who are just dreaming of better days, Banda's flowing and lyrical style accompanies a strong message of hope that illustrates that no one is ever truly alone.
http://www.youtube.com/watch?v=AyXNeP76K1k&feature=youtu.be
By Kapa187
[Read 134 times, 1 reads today]