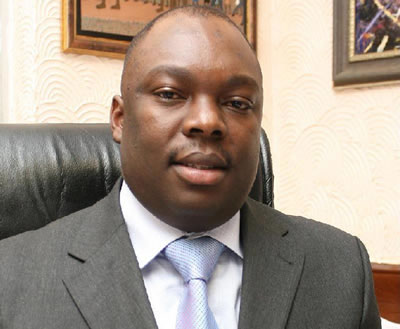 GOVERNMENT has implored Zambians not to lose sleep over the Freedom of Information (FoI) bill because it is doing everything possible to ensure that it is made into law by August this year.
Ministry of Information, Broadcasting and Labour permanent secretary Amos Malupenga said in Lusaka yesterday that Government will now act and stop talking about FoI.
Mr Malupenga was speaking during a media breakfast meeting hosted by United States (US) ambassador to Zambia Mark Stollera at his residence.
"We are busy ourselves with the process of actualising the FoI by July or August," Mr Malupenga said.
He said President Sata's Government is committed to ensuring that there is press freedom in the country.
Mr Malupenga said it will be easy for Zambians to take the Patriotic Front (PF) Government to task if it back-peddles on its promise to enhance Press freedom.
He said President Sata was misunderstood about the FoI bill when he talked about it recently.
"President Sata is committed to Press freedom as could be seen from his desire to establish television stations in rural parts of the country," he said.
Mr Malupenga was reacting Law Association of Zambia (LAZ) president James Banda who called for a wider inclusion in the technical committee looking at the FoI of senior members of the association.
Mr Banda said the FoI is a law for all the people and not journalists alone.
"We expect more representation in the technical committee because this law (FoI) is for everybody," he said.
And State House deputy press secretary Amos Chanda said President Sata has never walked away from issues of Press freedom.
Mr Chanda said President Sata was misunderstood when he recently said the FoI Act will be irrelevant if people in rural areas have no access to the Press.
"President Sata did not in any way suggest that the FoI Act is irrelevant or it should not be pushed with the vigour it deserves," Mr Chanda said.
And Mr Storella said freedom of the press in Zambia is bearing fruit under the PF Government.
"I'm grateful to President Sata and the PF for opening the door to Press freedom. I'm sure the legislation (Freedom of Information) will be passed by July or August this year," Mr Storella said.
Mr Storella said the PF Government has pushed press freedom to a higher level by considering enacting the law on press freedom.
He said US officials were impressed with the eight Zambians who recently attended a two-week programme on press freedom and media accountability in that country.
Mr Storella said it is everyone's responsibility to institutionalise press freedom.
He said press freedom will strengthen Zambia's democracy.
[Zambia Daily Mail]