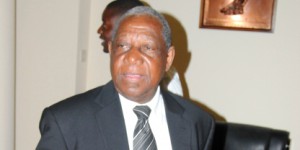 Justice Minister Sebastian Zulu says President Michael Sata's statement yesterday during the signing of the trilateral agreement on the hosting of the UNWTO General Assembly that a little corruption can be allowed in the issuance of visas at entry points should not be politicized.
Mr. Zulu said that Zambians know the government's stance on corruption since the coming of the Patriotic Front to power. He said that the statement by the President should not be taken out of context as it does not change the fact that the PF government remains committed to the fight against corruption.
The Justice Minister has further urged Zambians to join hands in the fight against corruption.
Mr Zulu said that though he did not want to directly respond to the president's statement, he believes the fight against corruption is a mammoth tasked which needs everyone's efforts.
QFM