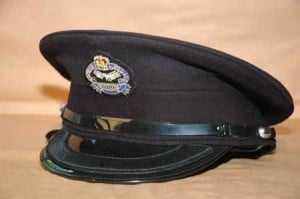 Police in Kasama district of Northern Province have launched man hunt for two suspected armed robbers who are alleged to have shot dead a Mporokoso businessman yesterday .
Northern Province Police Commissioner, Mary Chikwanda, has confirmed the incident and identified the deceased businessman as James Chilambe who was in his forties.
Ms Chikwanda explained that Mr Chilambe was on his business trip to Kasama town on his canter truck when he met his fated near Zacharia Chanda on Mporokoso road where a gang of four armed men shot him in the head and died instantly.
She narrated that the robbers, driving an unregistered car, had earlier over taken the deceased and later stage a plot that they had a break down yet they just wanted to kill Mr Chilambe.
The police Commissioner said so far two of the suspected robbers have been arrested and are in police custody in Luwingu while the other one is in Kasama police custody respectively.
She said Chilende Makola of Kasama's Location Township and a Tanzania National, identified as Sabri saidi Tamina Hajira, are in police custody while two are on the run.
Ms Chikwnada has since warned the public not to harbour people whom they do not know and to be vigil of the gun men.
She has also cautioned the motorist not to pick any person who could be one of the gun men and appealed to the public living near the Zacharia Chanda not to pick any fire arm but report the case to the nearby police station.
Kasama District has recorded two businessmen being shot at and one being gruesomely murdered by an angrily mob in a week's time.
ZANIS