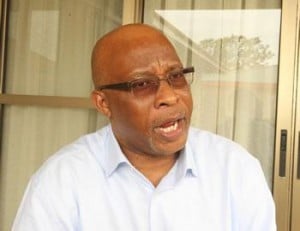 By Pezzy Kudakwashe:
Zambia's Movement for Multiparty Democracy (MMD) president Dr Nevers Mumba has said that all MMD members of parliament working as deputy ministers in government will need to pledge their allegiance to the MMD and not the Patriotic Front.
He was speaking on a joint quadrilateral radio presentation of the Zambia blog talk Radio of USA, Canada, Crossfire of the United Kingdom and Flava FM Radio of Zambia's Copperbelt.
Dr Mumba said although President Michael Sata was in line with the Zambian constitution to appoint MMD MPs to deputy minister positions in his government, MMD appointees need to be loyal to the party.
"If those MPs will not be loyal to MMD, we shall remove them and call for by-elections to find those loyal to the party", Dr Mumba said
And the MMD has pledged to fight against all forms of corruption in a move to restore the party image. Party president, Dr Nevers Mumba reiterated today that he will use the five-year-mandate given to him by party members to fight against corruption.
Dr Mumba said the MMD is serious about the fight against corruption and has already set in place a party anti-corruption sub committee to stamp out corruption from the party.
"The MMD anti-corruption sub committee, will not only fight against corruption but will among other responsibilities monitor any corrupt activities", Dr Mumba added
Dr Mumba said the party will from now onwards require all candidates aspiring for national leadership to declare their assets before they are allowed to stand for any MMD national leadership position.
He said the measures were put in place to safeguard the party from Corruption.
Dr Mumba was last week elected as MMD president at a recent party convention following the stepping down of his predecessor, Mr Rupiah Banda, who retired from active politics.