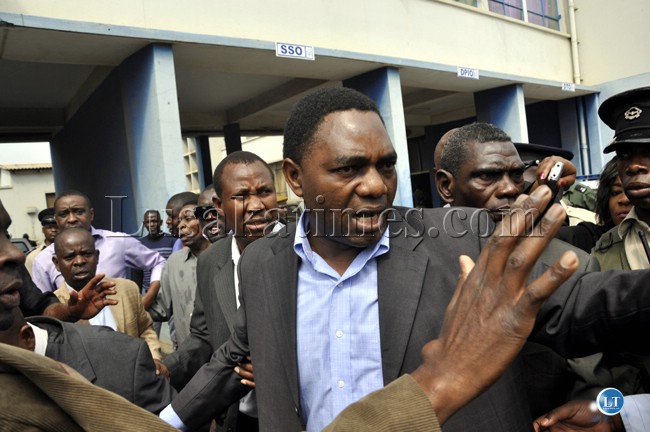 United Party for National Development (UPND) leader Hakainde Hichilema has charged that the continued brutality on the opposition by President Michael Sata will not help solve the problems that his government has created.
Mr. Hichilema has since challenged President Sata to instead concentrate on the many challenges that the country is currently facing.
He states that there are many problems the country is facing which need serious attention by the head of State such as the power deficit, instead of concentrating on how he will succeed in bringing down the opposition.
He says it is time that president Sata realized that there is more to governing the country than suppressing the opposition in the country.
Mr. Hichilema states that there is no justifiable reason why the police had to arrest and detain MMD president Nevers Mumba for having talks with a traditional leader because it is his constitutional right as a citizen of this country.
In a telephone interview with QFM News, Mr. Hichilema says as a Zambian Citizen, he will never allow anyone to violate his human rights.
He adds that Zambians should realize that recycled leaders have nothing to offer to the country.
QFM