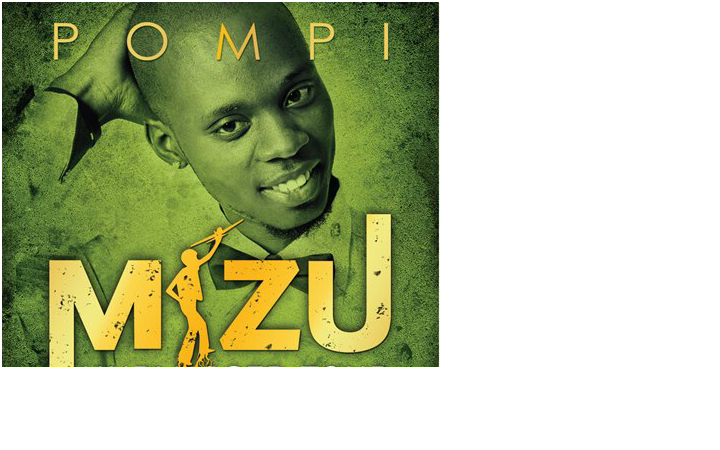 "Pick a battle so large that the world will see the hand of God was evident"
Those are the types of messages one will get from this amazing album. Pompi, who started out as a "circular" rapper, got born again and decided to praise the lord through his God given talent for music.
"My God is true,the devil is a lair, made me think I could only worship in the choir"
What really stands out on this album is the production. It is fresh, original and does not sound like your typicalZambianalbum, (which all seem to have a similar bass line). Production of this album was handledby Magnus Mando (I&M Sounds) and Sam Chitundu. Vocally this as close to perfect as you can get. He switches from singing to rapper seamlessly, and shows great vocal ability. The lyrical content on this album is awesome. All the song have a great message, while not being "traditional" gospel songs, he shares the word of God through story telling of different situations.  A good example of this is the song "Refuge", In which a husband is telling his wife how he is not able to support her financially "…you cannot have love for dinner…"  but his wife tells him she has faith in God and that he will help them through the tough time . (I am paraphrasing of cause, as Pompi sang it much better).
Stand Out Tracks
First of all, all the songs are amazing and have a great messages,every time I listen to them ,I have a new favourite , but if I had to pick 3 that stand out they would have to be ;
"Make up" – this is just a beautiful song. nuff said
"Tule Shana" -In Tule Shana he sings about his peers reactions to his decision to make gospel music.
"Giant Killer" – This is the first song I heard from the album. It just spoke to me, and I knew I had to buy it. Basically it is about everyone having a "giant" in their life ,ie , a big problem which they think they can't overcome , but with God , you will be a "Giant killer" (…well that's my interpretation of it).
The good thing about his songs is that they speak to different people in different ways.
The only down side to this album is some of the featured artists just cannot match to Pompi , an example is fellow rapper ,Tio, on the song "Empty Thrones "He just sounds lost and is completely unmatched  .
"Gotta follow his trend I be like me too, me too, I just wanna be like you .twitter follow @Jesus, Facebook like"
In my opinion this is the best way to bring people to Jesus, cause as they are enjoying the music they will also get a great message and be encouraged.
I wouldn't necessarily call this a gospel album cause that would be putting it in a box, so let's just say it's a great piece of music which everyone, young and old, should have.
 
GIANT KILLER
KAKAMBIDWE (LIVE)
BY KAPA187