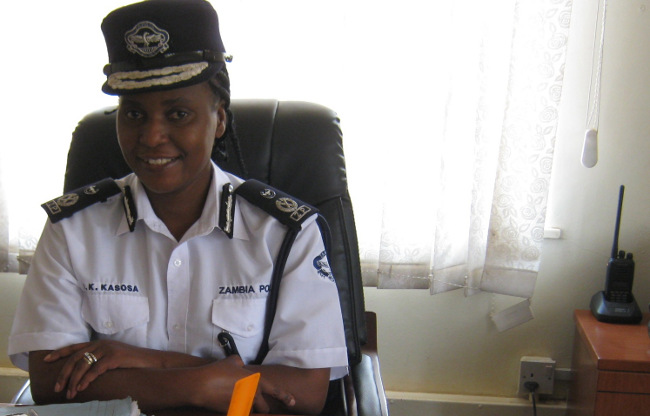 Another man has been brutally killed in Chilanga by unknown people who slit open his throat before dumping the body on a railway line, a week after Lusaka recorded a similar grisly murder.
The body was run-over by a train and cut into pieces but investigators discovered that the throat was slit open elsewhere and dragged to a railway line.
Lusaka Province Police Commissioner Joyce Kasosa said the unidentified man was killed elsewhere and dumped on the railway line to disguise the murder.
Police found splattered blood and trails leading away from the crime-scene, after the body was discovered by members of the public on Saturday morning.
"He was found with a deep cut on the throat and there was blood everywhere and the blood trails showed that he was murdered somewhere else and later dumped on the railway line. We are investigating the case to find the killers," Ms Kasosa said.
Police appealed to members of the public who could be missing a relative to help identify the victim that was taken to the University Teaching Hospital mortuary.
Meanwhile, Police in Lusaka have continued the hunt for the killers of the man, who was recently found dumped near a railway line in Kamwala South area.
The unidentified man, aged between 25 and 30, was found with both eyes plucked out, a missing tongue and a deep cut on his head.
The man was yet to be identified more than a week after his body was discovered.
"Investigations are on-going in the matter though he hasn't been identified yet," Ms Kasosa said.
[Times of Zambia]