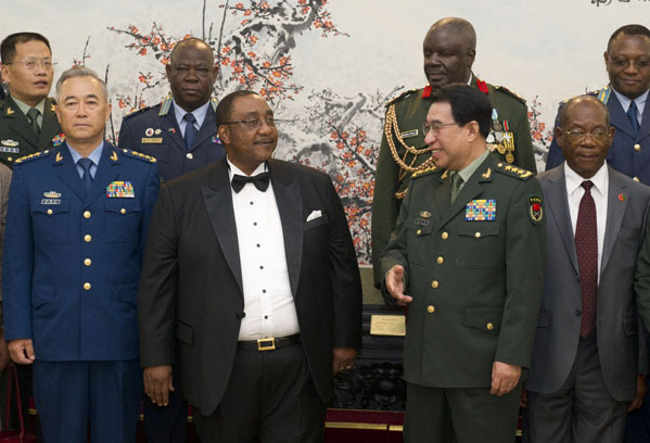 By Dr. Francis Mubanga
MSc Network & Communications Mgt – Information Security
Consultant–Information Security
For those asking GBM to resign from PF Party please be aware that GBM holds too much Critical Information on Zambia
Asking Mr. Geoffrey Mwamba (GBM) to resign from PF is asking too much especially if this man (GBM) has pledged his loyalty to his Excellency the President Mr. Michael Sata and PF Party.
World over Politicians do resign their Government positions but still maintain their loyalty to their Presidents and Parties. Why should Zambian politics be exceptional? EXTREMISM is what is killing good political parties in Africa. We need to look back and see what EXTREMISM has done to political parties like MMD and UNIP which started on good notes.
We have Hon. Lubinda, MP who is loyal to the President and PF Party. He has not thought of resigning from PF because he feels that, it is not a right thing to do even though he lost his Cabinet position. This is completely healthy in politics.
In the USA, EXTREMISM made the Republican Party lose 2 past Presidential Elections (in 2008 and 2012) mainly because others felt that they are more Republicans than others (EXTREMISM).
I have not seen President Barack Obama or his senior party members in the Democratic Party asking any member of the party to resign because they differ in principle. Not even an expulsion has been instituted to any member of the Democratic Party merely because they differ on principle.
How is PF Party going to grow and sustain itself if members are kicked out every time when differences in principle arise? We thought PF Party came here to stay and stay for many years to come just like the Democratic Party in the USA which has lived for many years and generations.
Just few months ago Hon. Mr.Wynter Kabimba MP was a victim of EXTREMISM. Really, nobody wants to go through what Hon. Mr. Wynter Kabimba went through.Even before asking GBM to resign from PF, PF members needs to take into considerations the position GBM held in Cabinet. He held very important key position which required him to have access to a lot of intelligence information on Zambia, Government and Military positions.
Not only that he also held a key position in PF Party and he knows Proprietary information on how PF Party is and how it came to be the way it is now. With Cyber Technology taking center stage, PF Party cannot afford to lose GBM who in this case is an asset to Information Security of the country. For now he is an asset to PF Party even though he is a backbencher. The best thing to do like Hon. Madam Wina, (Chairperson of PF Party) said is to leave GBM alone. He has contributed a lot to the Government in the past 2 years and his experience is enough to stand out on his resume for his future. We all need to know that GBM is an exceptional individual who has repeatedly said he does need a lot of time to learn how to make money. So let's respect his decision of resigning for now.