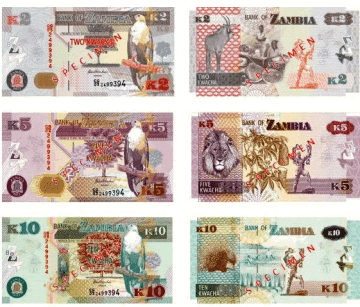 Transport, Works, Supply and Communications Deputy Minister Colonel Panji Kaunda says the kwacha has continue to depreciate partly due to huge profits in the construction industry leaving the country.
Col. Kaunda says this development was as a result of most contractors in the construction industry being foreigners.
"Today the kwacha is struggling because most jobs worth billions of kwacha in the construction industry are awarded to foreigners and they also take the huge profits they make back to their home countries," he said.
He warned that the trend would continue if government did not take deliberate steps to minimize the trend.
Colonel Panji said it was for this reason his ministry had come up with the Affirmative Action for Youth Empowerment in the Construction Sector Program to address the situation.
ZANIS reports that Col. Kaunda said this yesterday during an extra-ordinary District Development Coordinating Committee Meeting held at Livingstone City Council Chambers.
He further said there was no properly organized labour force in the country despite youths being trained as artisans, bricklayers, carpenters and power electricians among others.
"There is no properly organized labour force in this country. We train so many artisans, brick layers, carpenters, power electricians and hope they get jobs but available jobs have so many conditions attached which our youths don't have and this disadvantages their job prospects," he said.
The deputy minister described this situation as a social and skills problem which would be addressed by the effective implementation of the Affirmative Action for Youth Empowerment in the Construction Sector Program.
Earlier, the Deputy Minister paid a courtesy call on Livingstone District Commissioner, Omar Musanje.
Mr. Musanje expressed concerne over Ministry of Works and Supply officers who certified shoddy works by some contractors and appealed to Colonel Panji and the National Council for Construction to intervene as government was losing colossal sums of money due to sub-standard works.