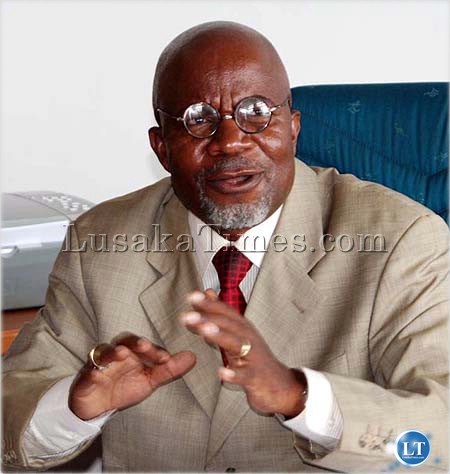 Former Finance Minister Katele Kalumba has encouraged members of public to take advantage of the commencement of the preparations for 2015 Budget by making submissions that will confront the current economic situation in the country.
The Ministry of Finance announced the commencement of the preparations for the 2015 National Budget and the 2015 -2017 Medium Term Expenditure Framework (MTEF) to which members of the public have been encouraged to make submissions on issues related to Tax and Non-Tax Revenue matters before July 31 2014 deadline.
Dr. Kalumba has observed that with Zambia's current economic performance, anyone coming from outside the country would have a mixed and uncertain assessment of the country's future.
He said his observation is based on the fact that in spite of how the country's economy is performing, the informal sector is booming especially in housing and estate development while the formal sector is stagnating and also deteriorating.
Dr Kalumba told Qfm News in an interview that this requires confronting without necessarily creating political costs to the government.
He has also called upon members of the public to demand a tax regime in line with revelations of what the country's Mines are able to make per year going by the recent disclosure that Konkola Cooper Mines is able to make US$500 million dollars per year in profits.
Dr Kalumba said government should be encouraged to revise the current mining agreements signed with the mines and examine the possibility of renegotiating the tax regime.
Dr. Kalumba also said there is need to examine other sectors not adequately taxed such as the Tourism sector without necessary changing the instruments that are being used to attract investments in the sector.
Dr. Kalumba said he holds the position that the Agriculture sector should be given more incentives.
He also advised that government considers the economic situation in the country and ensures that workers are well paid to meet the cost of living in the country.
[Read 10 times, 1 reads today]