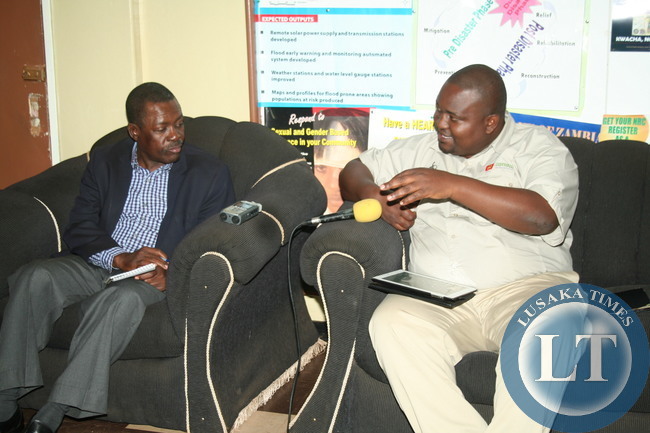 The opposition has charged that living PF General Secretary Wynter Kabimba who is at the centre of controversy regarding his confession that he smuggled Kenyans to participate in the 2016 election to act as republican president is an indication that PF doesn't care about the rule of law.
UPND Deputy General Secretary Kuchunga Simusamba said the PF has time and again shown their lack of respect for the law as can be seen from their appointments of former convicts to senior government positions.
He said Mr. Kabimba should not even be the country's Justice Minister as he has confessed that he broke the law but that with the PF in office it seems breaking the law is normal.
"This has been the trend since the PF took over office and we know that former convicts have been appointed as chief of security at state house.
"We don't know whether to advise them know that former convicts have been appointed to senior government positions after they have been pardoned by the president some of them are DCs and some are chief of staff at state house so evidently this how Mr. Sata appoints people.
"Clearly Mr. Wynter Kabimba does not even deserve to be a Justice Minister because he is a self confessed criminal who actually broke immigration laws and electoral laws and now this self confessed criminal is the one who has been entrusted with the instruments of power," Mr. Simusamba said.
And MMD National Secretary Muhabi Lungu said it is not a surprise that a self confessed criminal has been left to run the country as with PF the rule of law does not mean anything to them.
Mr. Lungu said living Mr. Kabimba to act as president shows that the PF does not care about integrity and have no regard for the law.
He said what Mr. Kabimba confessed to is a serious matter which the law enforcement agencies should be investigating even if he is acting president because he is not immune to being investigated.