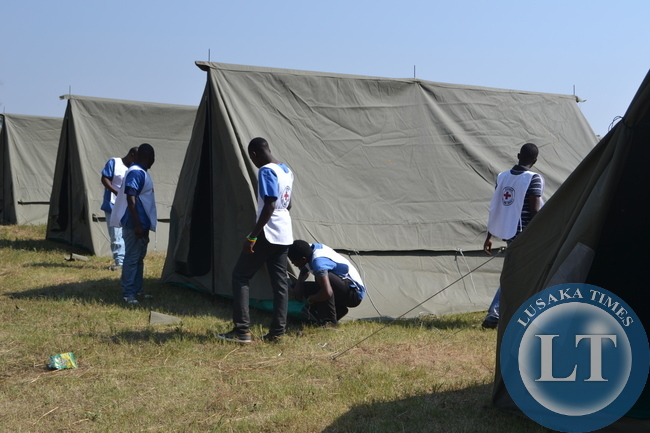 Government says it will only allow the Mindolo North displaced people to be in the temporal tents behind Hellen Kaunda School for only three months.
Deputy minister in the office of the Vice president Davis Mwango said the government is only providing humanitarian support and not solutions to the illegality.
Speaking when he toured the displaced residents at their new tents today, Mr Mwango says the government will not provide any food but water only.
" We are not supporting illegality and we will only help for the next three months thereafter these people should find where to go, Mr Mwango said.
We as the government, we are just providing temporal shelter and after three months these tents should be removed so that other people can use them.
This is not a disaster where we give full support, it is illegality here which the government does not support," the Deputy Minister said.
The residents whose homes were recently reduced to rabbles by the Kitwe City Council have been relocated to parklands behind Helen Kaunda secondary school where their tents have been erected.