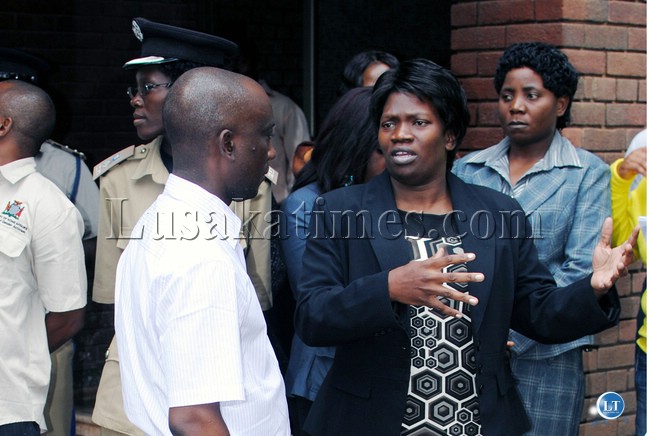 Inspector General of Police Stella Libongani is next week expected to issue a comprehensive statement on the security arrangements that will be put in place to police the Mangango parliamentary by- election on August 19 in Kaoma, Western province.
Police Service Spokesperson Charity Chanda said the Inspector general will avail the detailed information ahead of the Mangango elections to the press and the general public to allay security concerns.
Ms Chanda disclosed the development to the Zambia News and Information Services (ZANIS) in Lusaka yesterday in an interview.
The Electoral Commission of Zambia (ECZ) has set August 19, 2014 as the voting day for the Mangango Parliamentary by – election in Kaoma.
Six candidates are contesting the Mangango parliamentary seat and include Godwin Putu of the opposition United Party for National Development (UPND) while the MMD is fielding Charles Mwezela .
The ruling Patriotic Front (PF) adopted Rodgers Lingweshi Lyambai while UNIP is fielding the only female candidate Janet Chingumbe.
The Alliance for Democracy and Development (ADD) adopted Naluwa Mwene and Mukumbuta Kabuyana is standing on the Fourth Revolution Party ticket.
The Mangango parliamentary by- election was necessitated by the nullification of the election of MMD's Robert Taundi Chiseke by the Supreme Court on May 19, 2014 on grounds that his election was fraught with electoral malpractices.
PF losing candidate in the 2011 general elections Richard Simbula had petitioned the election of Mr Chiseke.
The six candidates successfully filed in their nominations in Kaoma on July 10, 2014 in an atmosphere that the ECZ described as incident and violence free.