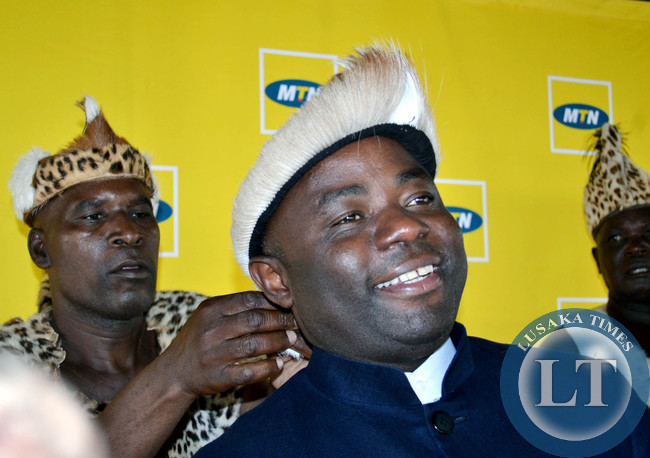 Government spent close to K500,000 on Police operations during the time 219 Police officers were deployed at Chief Chitimukulu's Police post and surrounding areas of Mungwi District between October 2013 and January 2014.
The deployment of the said police officers followed the announced intentions by the Bemba traditional council to publicly unveil Paramount Chief Chitimukulu designate Henry Kanyanta Sosala on November 16, 2013.
Home Affairs Deputy Minister Steven Kampyongo told Parliament today that of the K499, 207.81 spent on the operations, about 235, 852 was spent on allowances for Police officers, while K155, 769.26 was spent on fuel, with K28, 058.76 going towards motor vehicle repairs.
The Deputy Minister was responding to a question posed by Lubansenshi Independent Member of Parliament Patrick Mucheleka who wanted to know how many Police officers were deployed at Paramount Chitimukulu's Palace between October 2013 and January 2014 and how much government spent on the operation.
Meanwhile Home Affairs Minister Ngosa Simbyakula has told the House that the decision to deploy 219 Police officers at Chief Chitimukulu's Police post was made after the Police found it necessary to enhance security in view of the uncertainty that was perceived to occur in the area.
Dr. Simbyakula was responding to follow up questions from Mr Mucheleka Lubansenshi and Chembe MMD Member of Parliament Mwansa Mbulakulima who wanted to know what exact threat necessitated government to deploy such a number of Police officers in the area.