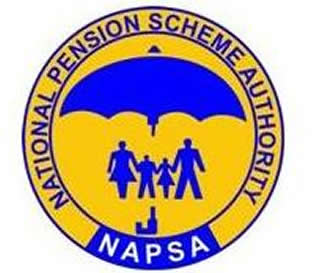 A Chinese contractor in Chinsali district in Muchinga province has appeared in court for failing to remit monthly contribution to the National Pensions Scheme Authority (NAPSA) for several months amounting to K 2,799.
Datong Construction Limited, a company engaged to construct the Divisional Police Headquarters, has since been fined a sum of K 5,214 for the period of January to March, 2014 in which it failed to remit statutory contributions to NAPSA.
Appearing before Senior Resident Magistrate, Francis Nsokolo, was Datong Construction Limited, represented by its Site Manager, Sinkel Wang, 47, facing three counts of failing to remit monthly contributions to NAPSA contrary to Section 15 (1),(D) and (2) as read with Section 51 (1),(D) and (2) of the NAPSA Act number 40 of 1996 of the Laws of Zambia.
It is alleged that between 11 and 28 February, 2014 Datong construction Limited, being a registered employer allocated with account number 1000838, failed to pay the sum K 702 contributions plus 20 per cent cumulative penalty of K561 for the month of January, 2014.
In count two, the Chinese construction firm is also charged with failing to pay monthly contributions between 11 and 13 March, 2014 of K737 and penalty of K442 for the month of February.
In the last count, Datong was charged with one count of failing to remit contributions to NAPSA amounting to K642 including penalty fee of K256 for the month of March.
Passing judgment, Senior Resident Magistrate Nsokolo said the court had found Datong guilty therefore fined the company accordingly.
He said the court had taken into account all that Datong construction Limited had said in its mitigation but that from today onwards, it will ensure that it pays all the statutory contributions.
Magistrate Nsokolo fined Datong Construction Limited a total sum of K5, 214 adding that K4, 174 was to be paid to NAPSA while K1, 040 is to be paid to the state before July30, 2014.
In mitigation Datong representative Wang accused the former management of overlooking certain issues such as contributions to NAPSA.