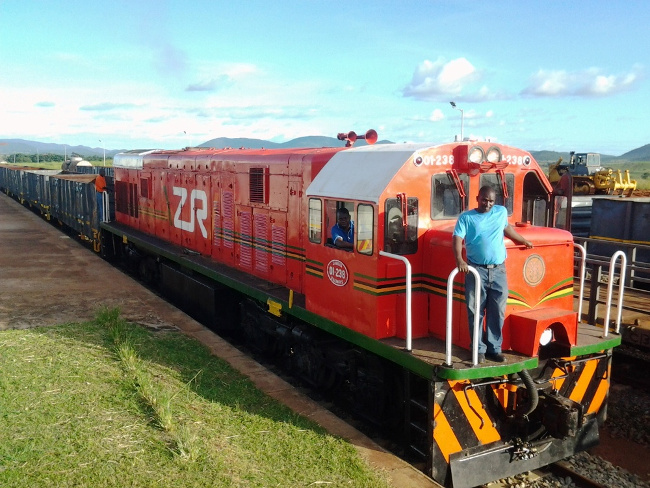 Parliament heard today that the Zambia Railways Limited (ZRL) made a loss of over K15 million.
Transport, Works, Supply and Communication Deputy Minister, Panji Kaunda, said ZRL incurred a loss of K15,865,474.
Col Kaunda said the loss was between January and April, this year.
Col. Kaunda, who is nominated Member of Parliament (MP), however, said the firm generated a total revenue of K231,516,000 and a net income of K41,186,000 last year.
The Works Deputy Minister was responding to a question raised by PF Chipili MP, Davies Mwila, who wanted to find out what the financial status of ZRL was as of April, 2014; how much profit the company made in 2013 and what the future plans of the company has in terms of recapitalisation.
He explained that the firm hauled a total of 732, 284 tonnes of freight cargo in 2013.
Col Kaunda said ZRL is on course with the rehabilitation of rolling its stock and railway infrastructure following the US $120 million grant from government.
Col Kaunda bemoaned that 640 defective wagons and 13 defective locomotives have been earmarked for full rehabilitation next year.
He said 500 more wagons and additional ten locomotives have been procured in a move aimed at linking all mines in transporting concentrates, refineries and smelters.
He added that the rail track on the line of rail from Livingstone to Chililabombwe is under rehabilitation by re-sleepering the sections with concrete sleepers, converting the track into a long welded rail, replacing wooden and expired steel sleepers with concrete sleepers as well as ballasting.
He disclosed that ZRL took over the operations of Mulobezi Railway line on January 1, 2014.