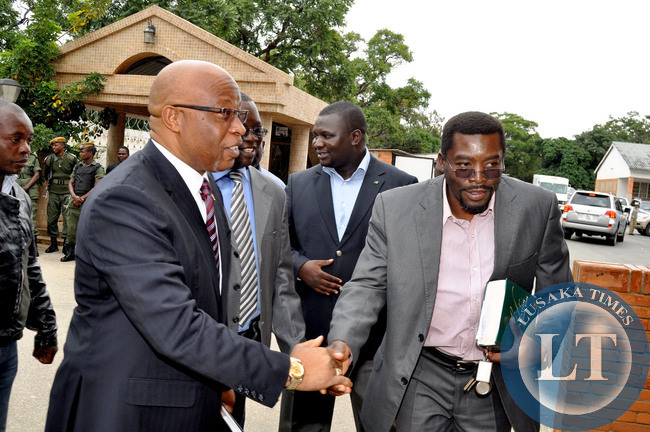 MMD president Nevers Mumba says it is immoral for members of Parliament (MPs) to demand a pay rise when the majority of Zambians are languishing in poverty.
Dr Mumba said MPs, who are national leaders, should strive to improve the living standards of the majority before advocating better conditions of service.
"My advice to MPs is that unless we improve and better the lives of the majority of Zambians, it is immoral to demand for a pay rise," Dr Mumba said.
He said in an interview in Lusaka yesterday that although MPs, like every worker in Zambia, deserve a pay rise due to the high cost of living, there is need to protect the interests of the majority citizens.
Dr Mumba was responding to calls by some MPs, including those of the MMD, for better perks to ensure that they do not become destitute.
He, however, said it is wrong for some sections of society to create an impression that it is only opposition MPs who debated a pay hike as the report of the parliamentary reforms and modernisation committee was unanimously adopted by the House.
Dr Mumba also implored Government to consider lifting the wage-freeze due to the prevailing high cost of living.
"Government should consider revising that decision [wage-freeze] because the cost of living has gone up. The cost of travel, fuel and food has escalated too," Dr Mumba said.
And United Party for National Development (UPND) president Hakainde Hichilema said the party will soon state its position on the MPs' demands for a pay rise.
Mr Hichilema said in a separate interview yesterday that the UPND will make it clear on the matter on what needs to be done.
Alliance for Democracy and Development president Charles Milupi said it will be unfortunate if President Sata authorises a pay rise for MPs.
Mr Milupi said a hike in the pay for MPs will have an impact on the economy.
"In 2011, we had a similar situation where MPs voted for a pay rise but the then President Rupiah Banda did not authorise and that is how it was shot down," Mr Milupi said.
He said it is wrong for MPs to demand for a pay rise when the majority of Zambians are suffering and unemployment still remains a challenge.
On Friday, the Zambia Congress of Trade Unions condemned the demand by some MPs to have their salaries increased saying it was wrong.