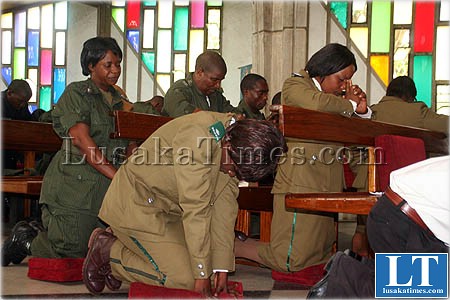 The only sure way to allow evil to prevail is for the righteous to do nothing!
This is not a time to fold our arms and watch evil men out of greed and selfish ambitions drive this country to utter confusion and destruction, let's not take for granted the peace that our fore fathers so dearly fought for and shed their blood.
The way of Lord is strength to the upright : but destruction shall be to the workers of iniquity. The righteous shall never be removed : but the wicked shall not inhabit Earth.
Proverbs 10:29-30
The Hand of the Almighty is upon this Nation, I decree and declare that no evil agenda shall prevail in the name of Jesus, the Lord shall arise and have mercy upon us for the sake of the righteous.
I am calling upon every believer and all well meaning Zambians and friends of this great nation to Join in prayers as we stand in the gap for the peace of this nation during this trying moment.
Restoration Ministries