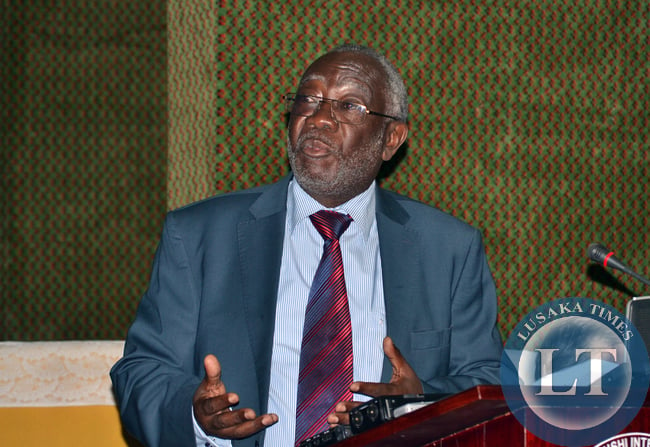 MINISTER of Labour and Social Security Fackson Shamenda has urged trade unions to ignore the recently amended retirement age at 65 years saying no agreement had been reached with the labour movement.
"The SI [statutory instrument] was wrongly signed, we have not agreed with the unions on retirement at 65 years anywhere," Mr Shamenda said.
Opening the 14th Zambia Congress of Trade Unions (ZCTU) quadrennial congress yesterday, Mr Shamenda, however, said an informal meeting held with the labour movement agreed to an early retirement at 55, actual retirement at 60 and late retirement at 65 years.
He said the 65-year retirement age applies only to people contributing their benefits to the Public Service Pensions Fund (PSPF) and not those contributing to the National Pension Scheme Authority (NAPSA) and the Local Authorities Superannuation Fund LASF) as Government is still negotiating with the two pension houses.
Mr Shamenda also warned Hotel Intercontinental, which fired its striking workers, to reinstate them immediately failure to which Government will use its political muscle to intervene.
"While workers participate in the governance system of this country by ensuring that democracy takes root in society, those in power should not take workers for granted and begin to introduce measures that will hurt the workers.
Trade union leaders should always be alert and keep those with authority in check and fight for respect, dignity and general welfare of the workers," he said.
Earlier, outgoing ZCTU president Leonard Hikaumba said the trade union movement is facing serious challenges in terms of human and workers' rights violations and abuses by employers.
"Workers have paid a heavy price for their firm stand against all forms of violations and abuse from employers, be it in private or public sectors.
"While company owners and other bosses accumulate so much wealth, the workers who create it face a daily battle to keep their jobs and put food on the family table," he said.
Mr Hikaumba also said that workers want a peaceful presidential election on January 20 next year