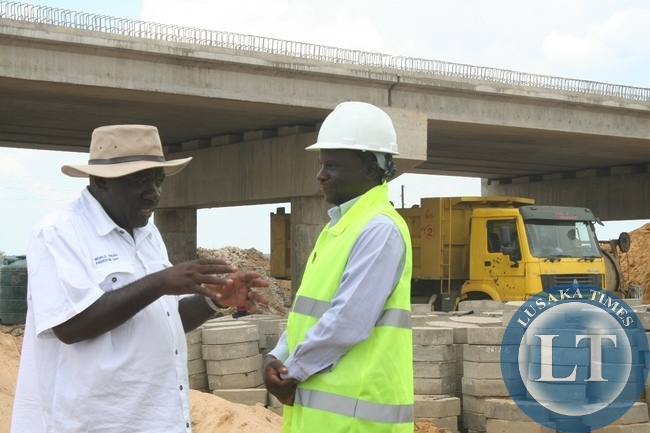 THE construction of the $286.9 million Mongu-Kalabo road whose works were scheduled to be completed in April 2016 has had its completion date brought forward to December 31 next year.
RDA chief executive officer Bernard Chiwala said here yesterday when he paid a courtesy call on Western Province permanent secretary Augustine Seyuba that the works which started in 2011 will finish four months ahead of schedule .
Mr Chiwala commended Avic Constructions International the contractor working on the road for working ahead of schedule.
"The Mongu-Kalabo road which is our second largest project is an engineering marvel and it has stretched our minds in order to find a technically sound solution so that it can stand the test of time,"Mr Chiwala said.
He said the road which has 26 bridges has had 69 percent of the works done.
"78 percent works on the bridges ?have been done while 60 percent of the road works have been done, " he said.
Mr Chiwala said it has not been easy working on the road due to non-availability of materials as most of them have to be imported from either Lusaka or South Africa.
"we are also grateful to Government for always making resources available," Mr Chiwala said.
And Mr Seyuba said his office is committed to ensuring that development in the province continues despite the political mood surrounding the country.
He said the province has never seen such major development in a long time.
Mr Seyuba said the Mongu-Kalabo road will open up trade links between Mongu and Angola.
"We are very happy with the road works in the province and they are so perfect," Mr Seyuba said.
He also commented the contractor for the good job on the 34-kilometre stretch.
Mr Chiwala and his entourage later toured the Mongu-Kalabo road.