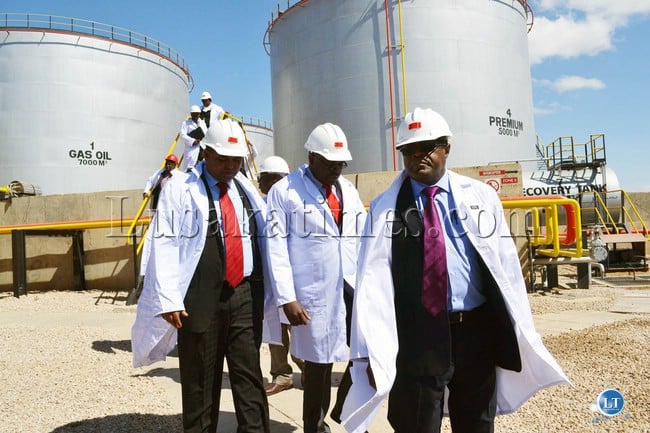 GOVERNMENT is reviewing the value added tax (VAT) rule 18 to address some of the concerns raised by the mining industry, Minister of Mines and Minerals Development Christopher Yaluma has said.
VAT rule 18 ensures fairness in international trade by not subjecting exporters to VAT zero-rating while at the same time providing tax refunds on exports.
Mr Yaluma said Government is reviewing VAT rule 18 to promote fairness in the mining sector.
"As Government, we are not interested in seeing our mines failing to operate; we support the success of the mines. Right now, VAT rule 18 is currently under review to address some of the concerns that you raised," Mr Yaluma said.
He was speaking in Kitwe yesterday at a consultative meeting with mine suppliers and contractors on Government's policy direction for the mines this year.
Mr Yaluma said VAT rule 18 has some legal implications whose contents the attorney general is studying.
He urged mining companies with concerns over the increased mineral royalty tax to approach Government and outline the various effects that the new tax regime would have on their businesses.
Mr Yaluma also said Government will simultaneously implement various statutory instruments aimed at creating a conducive environment for local mine suppliers and contractors to flourish.
He said currently, only a few local companies are doing business with the mines which is not suitable for the growth of local industries.
Mr Yaluma said Government will soon implement the Mines and Minerals Development Act which will enable more Zambians to own mines and create job opportunities for local people.
He also said Government will give the infamous slug dump site in Kitwe commonly known as 'Black Mountain' to the youths for them to generate income.
Mr Yaluma, however, said that Government wants to ensure that all the safety measures are put in place before the slug dump is handed over to the youths.
And Association of Mine Suppliers and Contractors (AMSC) president Augustine Mwamba said most local suppliers and contractors are not benefiting from the business in the mining sector.
Mr Mwamba urged Government to monitor the mines to ensure that they are giving business to local companies.
Among the stakeholders that attended the meeting were the Mineworkers Union of Zambia (MUZ), National Union of Mines and Allied Workers (NUMAW) and the Kitwe District Chamber of Commerce.
[Read 32 times, 1 reads today]