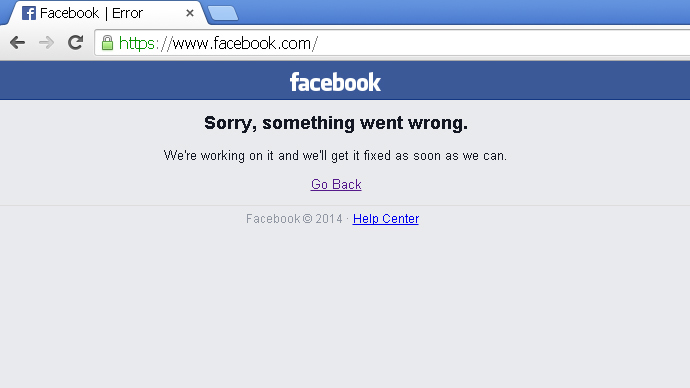 The Social network Facebook became inaccessible across much of the globe for a time on Tuesday, before returning to normal service.Millions of users across the globe were unable to access their accounts.
Users in some countries also had difficulties accessing photo-sharing app Instagram.The sites appeared to have been unavailable for about 40 minutes before coming back online.
A Facebook spokesperson said the outage was not the result of a third party attack but instead occurred after Facebook engineers introduced a change that affected the configuration of their systems."We moved quickly to fix the problem, and both services are back to 100% for everyone."
Hacking group Lizard had originally hinted that they may have been responsible.
Some users took to Twitter to comment on the outage on Tuesday.
"70 people arrested for poking strangers in the street and forcing them to look at pictures while #facebookdown," wrote Will Black
"I hope you all took advantage of the 35 second Facebook outage to Like a person in real life. #Faceboogeddon," wrote media analyst Arthur Goldstuck.
"While Facebook was down, I nailed a picture of my breakfast to a tree outside our house. Seven people have knocked to say they liked it," wrote Alistair Coleman.