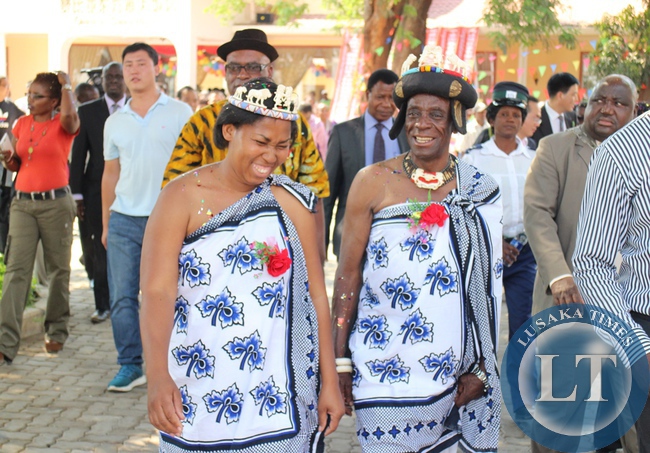 Senior Chief Mukuni of the Toka-Leya people of Kazungula district has condemned the recent tribal remarks from some sections of society.
Senior Chief Mukuni also condemning the recent voting pattern in the just ended Presidential by-elections.
Speaking at a press briefing held at his palace yesterday, Senior Chief Mukuni said that there is no tribalism in Zambia and wondered why some people have the mentality of condemning others as tribalists.
He explained that the voting pattern in Zambia depends on how candidates market themselves to the electorates through their campaign messages in various areas of the country.
The Traditional leader said what one tells the people during the campaigns would eventually show in the outcome of the results in a particular place or area.
He said the majority of people in Southern Province for example voted for Hakainde Hichilema because the candidate marketed himself very well in the province.
Senior Chief Mukuni added that the Patriotic Front (PF) candidate Edgar Lungu got the highest votes in Muchinga, Northern and Luapula provinces because he equally marketed himself very well in those areas during campaigns.
"There is no way President Lungu could not have attracted people's attention in those provinces because of the massive developmental projects going on there," the Toka Leya Chief explained.
He said it is therefore, wrong for people to condemn other tribes as being tribal because such remarks can cause problems in the country.
He said the issue of tribalism should therefore, be out of people's mouths saying there is need for unity amongst political players in the country so that the nation can remain united and focus.