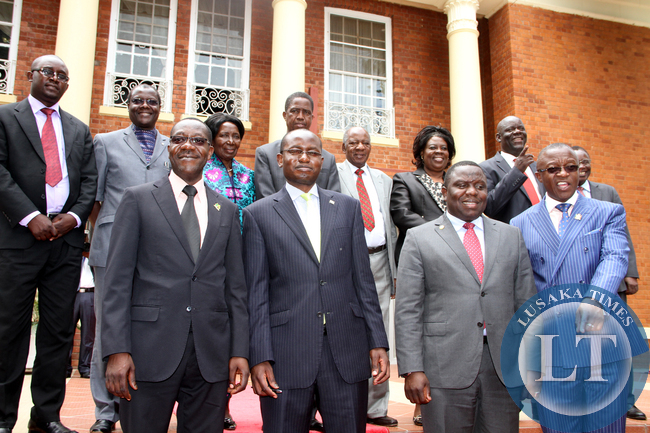 Newly appointed Home Affairs minister Davies Mwila says he will take keen interest and ensure that only genuine expatriates come to Zambia.
ZANIS reports that Mr Mwila said he will ensure that there will be no disregard for the legal requirement that only expatriates with skills that Zambians do not possess should be engaged.
Mr Mwila said government wants to see that jobs being created for locals were secured by ensuring that work permits are issued to genuine expatriates.
Mr Mwila was speaking during a tripartite meeting with Kalumbila mine management and union leaders from the Mineworkers Union of Zambia (MUZ) and the National Union for Miners and Allied Workers (NUMAW) over the weekend.
He said every company should ensure that there is industrial harmony for them to remain productive.
MUZ vice president Godfrey Kupila complained to the minister that Kalumbila mine management has violated the agreements by dismissing workers that took part in the work stoppage.
Mr Kupila said management gave amnesty to workers that there will be no dismissal but that the action taken was victimizing and intimidating to the workers.
And First Quantum Minerals (FQM) country manager General Kingsley Chinkuli said the firm is committed to engaging in an exchange of views with unions and government on issues that may threaten industrial harmony.
General Chinkuli said there is need for employees to remain committed and not engage in illegal actions.
The minister was at Kalumbila mine on a fact finding mission following reports of four workers that were dismissed for taking part in the work stoppage last month.