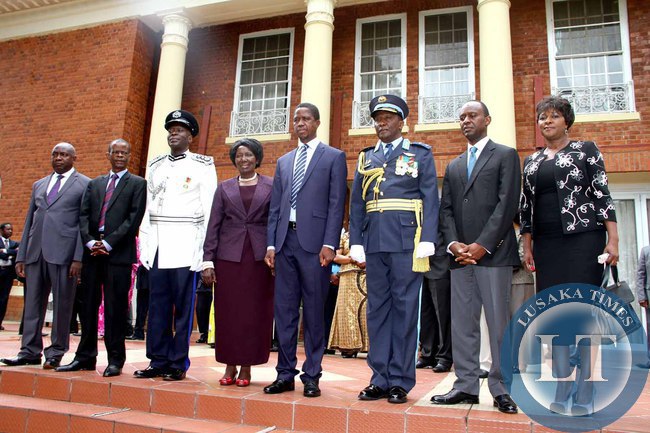 The Forum for Democracy and Development (FDD) on the Copperbelt has hailed President Edgar Lungu for appointing women to key government positions.
FDD Acting Provincial Chairman, Fredrick Penyengwe, told ZANIS in an interview in Ndola yesterday that President Lungu should be commended by all well-meaning Zambians for appointing women to key positions.
"President Lungu must be commended by everyone regardless of their political affiliations for the move he has taken of putting women in key positions especially the position of Vice President that he gave to Honourable Inonge Wina.
"This is really a good move as it is happening for the first in the Zambian history. He has just given us a leeway that time for women to execute their duties in the country's key positions has finally come," Mr Penyengwe said.
From the time he ascended to State house, President Lungu has appointed Ms. Inonge Wina, Justice LombeChibesakunda and Margaret Mwanakatwe as Vice President, Chief Justice and Commerce, Trade and Industry Minister respectively.
Mr Penyengwe also stated that Zambians are now geared to see a female President in State House in the near future.
Earlier, Provincial Coordinator, Nshingebuka Shamenda, stated that President Lungu's decision to appoint Ms Wina as the country's first female Vice President is non questionable, adding that it is an indication that women are ready to showcase their skills in key positions.
"I am encouraging all Zambians to support the move taken by the Republican President by appointing women in the country's decision making positions," he said.
Mr Shamenda, however, urged Ms Wina to ensure that women affairs in the country are supported and cases of gender based violence are reduced.