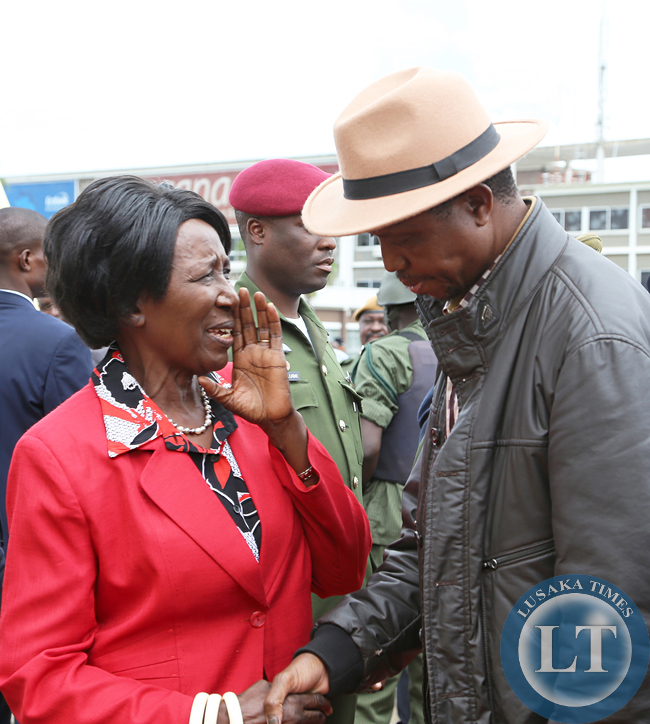 Vice President Inonge Wina has disclosed that research shows that growth in Africa has not been sufficiently inclusive and equitable for all sectors of the population.
Ms. Wina said this is because high inequalities still persist in social, economic and political spheres of life.
The Vice President said this in Lusaka today during the opening of the Eighth meeting of the COMESA Ministers responsible for Gender and Women's Affairs.
The meeting is being held under the theme "Partnership for women and youth empowerment in the COMESA region."
Ms. Wina said lack of social protection has exacerbated exclusion of the poorest and most vulnerable groups of the population.
She however said in order to accelerate inclusive transformation in the COMESA region, the Secretariat has focused on the review of the COMESA gender policy.
Ms. Wina said one of the expected outputs of this meeting will be recommendations arising from the consideration of the COMESA Gender Policy and the gender mainstreaming strategic plan.
Speaking earlier Acting COMESA Secretary General Kipyego Cheluget has congratulated Ms Wina on her appointment as the first female Vice President.
Dr. Cheluget said her appointment has come at a time when the African Union's theme for 2015 is on women empowerment.
He said he is happy to note that this high profile gender meeting comes at this historical time in Zambia whereby her appointment is celebrated by gender policy makers and experts from the region.