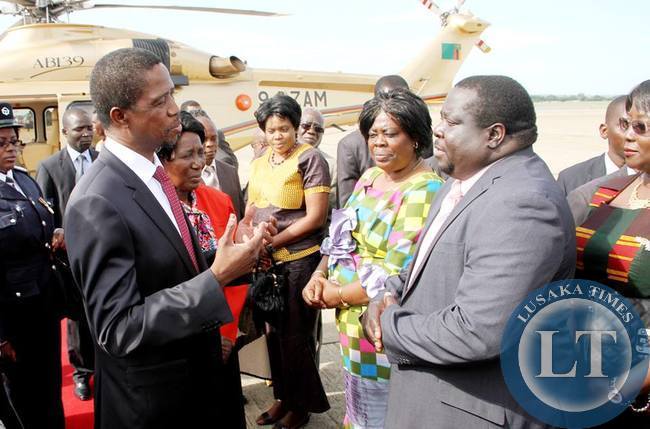 Government has described as baseless the accusations by Rainbow party president Winter Kabimba that it is framing Director of Public Prosecutions (DPP) Mutembo Nchito to cover up former President Rupiah Banda's alleged criminality.
Minister of Information and Broadcasting Services Chishimba Kambwili said the accusations are not only baseless but also unexpected of a man of Mr. Kabimba's background.
Mr. Kambwili who is also Chief Government Spokesperson said government has no hand whatsoever in the arrest of Mr Nchito yesterday just as it has no hand in the arrest of any citizen for that matter.
He said as former Minister of Justice, State Counsel and politician who once held prominent positions in the ruling party it is expected of Mr. Kabimba to exercise the highest levels of integrity, truth and professionalism in his comments on national issues.
In a statement issued to ZANIS in Lusaka today Mr Kambwili said President Edgar Lungu is leading a disciplined and law abiding Government that will never stoop low as to prescribe to the courts of law.
He urged Mr. Kabimba to do his homework adding that the case against Mr. Nchito has been raised by a private citizen saying government therefore has no hand in it.