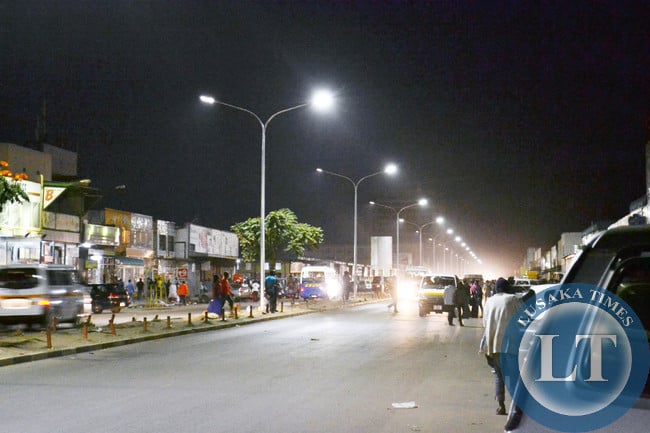 The Lusaka City Council (LCC) and Maputo Municipal Council (MMC) have signed a Memorandum of Understanding (MoU) that seeks to enhance development and strengthen co-operation.
The areas of co-operation in the MoU include culture, education, waste management, transport management, local finance development, promotion of investment and tourism.
The two local authorities have similarities in a number of areas and emphasised that the signed MoU would strengthen bilateral and developmental relations between the two cities.
Lusaka Mayor George Nyendwa said the MoU would not just end up on paper like previous documents, but would ensure that the agreement comes to fruition.
This is contained in a press statement released to ZANIS by LCC Public Relations Officer, Brenda Katongola
"I want to assure you that this document that we have signed today will not just end up on paper, but I will ensure that we implement it. I came with a very competent team who understands the importance of this agreement," Mr. Nyendwa said.
The Lusaka Mayor observed that a lot of lessons have been learnt from the visit as the two cities are similar in a number of areas of service delivery and also face similar challenges.
"We will invite you to Lusaka soon so that you can also see the projects we are working on and from there we can see which direction we take," the Lusaka Mayor said.
The agreement was postponed last year following the Presidential elections that were held in Mozambique and the death of President Michael Sata in October, last year.
And Maputo Mayor, David Simango said he was happy to learn that LCC and his council shared similar challenges and responsibilities in the local government administration.
Mayor Simango said Mozambique was fairly young in local government administration issues having formed their first Council in 1998 when they held their first elections.
He disclosed that Maputo had an ambitious programme in decentralization process in the local government administration that allows locals to be part of the development process.
He said Maputo was a cosmopolitan city but assured that he would modernize Maputo city by partnering with big cities like Lusaka, which he said was expanding fast and was managing to make the city clean.
"I'm happy that the MoU signed after a long period of correspondence between the two cities which we've twinned today and can learn from each other," councillor Simango said.
Zambia`s High Commissioner to Mozambique, Japhen Mwakalombe who witnessed the signing ceremony held at the Maputo Municipal Council is happy that the twinning agreement which he engineered three years ago had finally become a reality.
Mr Mwakalombe said Maputo has advanced from the time he went there in 2012.
During his time in Maputo, the Lusaka Mayor visited Ntsindya Cultural Centre, the roads and drainages along the Indian Ocean coastline, various markets and cultural and art centres and also held bilateral talks with the Mayor and President of the Maputo Council.
The Mayor was accompanied to Maputo by Councillors, Daniel Kalembe and Joyce Banda and Acting Director of Human Resource and Administration, Henry Phiri,
[Read 79 times, 1 reads today]