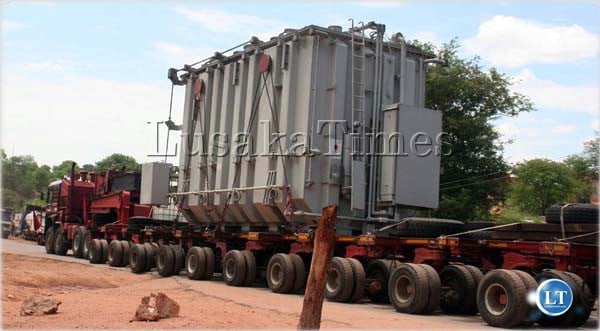 ZESCO has completed five projects financed by part of the Eurobond received from Government in 2012.
The five projects completed are the 33KV overhead line from Chongwe to Avondale, which was commissioned recently.
The 33KV overhead line will cushion load-shedding in Lusaka's Roma, Olympia, Garden, Matero, Chelston, Avondale, Ibex Hill, and Kaunda Square stage 1 and 2.
Other projects are the Katuba sub-station in Chibombo, the Switching Gear Station at Heroes Stadium in Lusaka, Ngwerere Sub-station in Lusaka, and the installation of two transformers at Matero sub-station.
The newly-constructed Chongwe sub-station will cater for Rufunsa, some parts of Eastern Province and some of the new economic developments in Chongwe.
Zesco spokesperson Henry Kapata said the Matero sub-station in Lusaka will increase capacity and reduce load-shedding in the capital.
"Zesco would like to urge all its customers countrywide to observe 'switch and save' as we go into winter because of massive usage of electricity during this cold season," Mr Kapata said.
And Mr Kapata said Zesco has also upgraded the Old Chongwe sub-station from 10MVA to 80MVA and the project has already been commissioned.
Mr Kapata also said the Kafue Gorge generator, which has been under maintenance for the past two weeks, has now started functioning.
He said there has been load-shedding due to the absence of the Kafue Gorge generator, which was undergoing routine maintenance.
Mr Kapata said the demand for electricity has increased, with 200 customers being connected daily and many others on the waiting list.