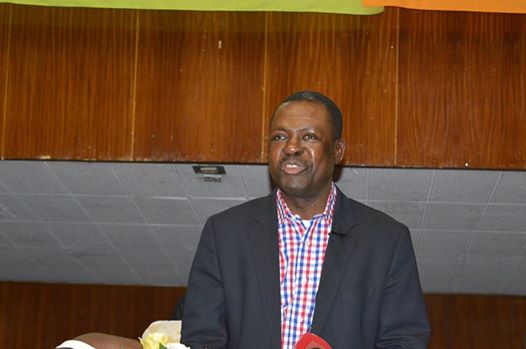 United Party for National Development (UPND) Choma Central constituency aspiring candidate Joe Muchindu has advised Zambians to ignore Rainbow Party leader Winter Kabimba alleging that Mr Kabimba will not be a factor during the 2016 general elections.
Mr Muchindu said it is unfortunate that Mr Kabimba is now busy condemning the Patriotic Front (PF) government and the opposition UPND when just a few months ago he was the one at the helm of the ruling party.
Mr Muchindu who was speaking to the Zambia News and Information Services (ZANIS) in Lusaka today accused Mr Kabimba of dreaming of winning the 2016 elections.
He added that Mr Kabimba should stop critiquing the PF government when he was a Justice Minister in the same government failed to give the Zambian people a constitution which they have been crying for for so many years.
Mr Muchindu said the Mr Kabimba is now crying for the same constitution which he himself failed to give to the people of this nation.
He added that it is true that Zambian people need a new constitution but said Mr Kabimba is a wrong person to advance such calls.
Mr Muchindu said Mr Kabimba should not be cheated that people purported to be ditching the ruling PF and the UPND are genuine supporters of his party.
He alleged that Mr Kabimba's ambitions are utopia saying the former PF Secretary General was wasting his energy and money by thinking that his party will establish ground in the Zambian politics.
Yesterday, Rainbow Party National Mobilization Coordinator Robert Chikwelete said during a party meeting in Choma that about 30 party members from the opposition United National Development Party (UPND) and the ruling Patriotic Front (PF) defected to join the Rainbow Party.
At the meeting, Mr Chikwelete said opposition Rainbow party will unveil its manifesto, constitution and regalia next month.
Mr Chikwelete further said the party was scheduled to hold its national congress in May, this year, in which it would unveil its strategies and that party members should enhance mobilization skills.
Mr Chikwelete said the party would engage all Zambians in the development process of the country adding that it would embrace all the 73 ethnic groupings.
He called on members to remain disciplined and focus on strengthening the party structures through its symbolism of the 10 stars on the Rainbow Party logo and its motto 'United We can'.