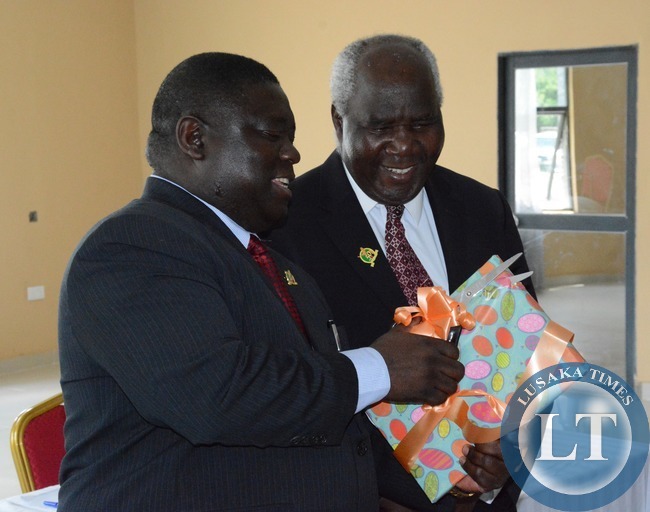 Government says it remains committed to ensuring that all the developmental projects currently taking place in the country are executed on time.
Works, Transport and Communications Minister, Yamfwa Mukanga says all the urban roads, the Link Zambia 8000 and the Pave Zambia 2000 projects are among other undertakings that shall be completed within the scheduled time because the vision for the same has not changed.
Mr Mukanga assured the nation that the Patriotic Front government is working to deliver fruitful developments in all the corners of the country including the areas where the party did not receive massive votes during the January 20 presidential election.
The minister was speaking in an interview with journalists at Zambezi Sun International Hotel in Livingstone.
Mr Mukanga wondered why there is a notion in the country that the PF government was only taking developmental projects to the areas where the party received massive support when it was ushered into power and described such allegations as baseless.
He said as government, it has the total mandate to provide proper direction and development for the Zambian people and assured the nation that most of the developmental projects going on shall be completed by the end of the year and mid-January, 2016.
Meanwhile, Mr Mukanga charged that the time frame for the construction of the multi-billion Kazungula Bridge across the Zambezi River has not changed.
Mr Mukanga said he did not have the latest figures involved on the project but stressed that despite the few challenges encountered on the way, government was on course and still committed to ensuring that the bridge is constructed.
He disclosed that initially, government had some challenges with the Japanese who had wanted to have a hand in the contractor to engage on the project because of the funding which was coming from them, adding that the problem has since been resolved.
Mr Mukanga explained that government had to put things straight in order to follow the rules of the game and in the process the Korean contractor was brought on board.