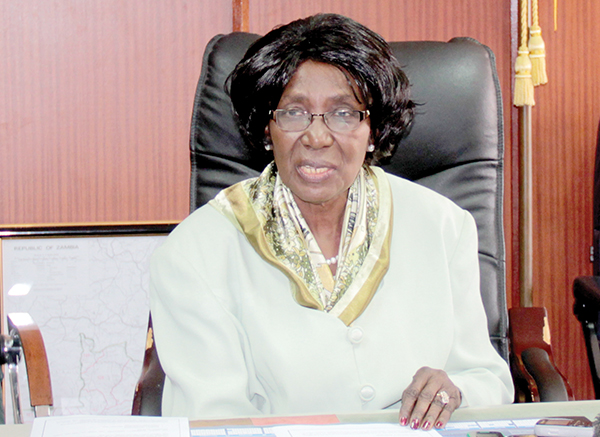 VICE-PRESIDENT Inonge Wina is expected in Mongu tomorrow for a three-day visit to Western Province during which she will meet the Litunga before addressing public meetings in the provincial capital, in Senanga and in Nalolo.
This will be her first official visit to the province since President Lungu appointed her as Zambia's first female Vice-President last January.
According to the programme issued by the Western Province administration, Ms Wina will hold public meetings at Limulunga market and Mabumba School grounds in Limulunga district.
On Monday, she will address public meetings at Katongo grounds on Senanga road, at Namushakende grounds, where Government is building King Lewanika University, and in Nalolo.
On Tuesday morning, she will pay a courtesy call on Litunga Lyamboela at Nalolo and in the afternoon hold a public meeting at Nasilimwe and another on Wednesday at Nambwae before returning to Lusaka.