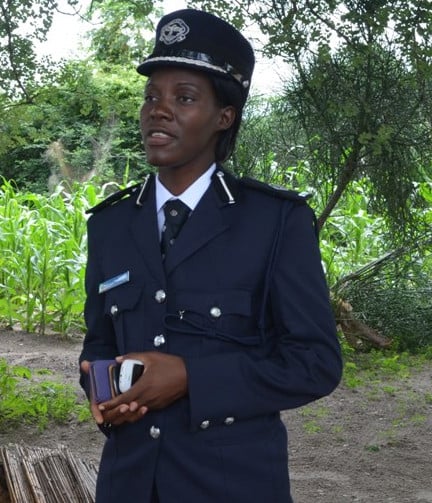 The Zambia Police Service has cancelled a planned protest march which was to be staged by concerned Zambians against Xenophobia in South Africa.
Lusaka Province Commissioner Charity Katanga said the protest march has been cancelled due to short notice given by the organizers.
The protest match dubbed Black Friday was going to see hundreds of Zambians gather at Crossroads Shopping Mall and match to South Africa's High Commission in Kabulonga at 09 Hours to present a petition demanding an end to Xenophobia in South Africa.
The marchers also wanted to protest at the Zimbabwe High Commission in Lusaka to urge for action from Zimbabwean leader Robert Mugabe who is the current Chairman of the African Union.
But Ms. Katanga says the law on public assembly requires that police are notified five days before the planned date.
Ms Katanga explained that allowing the planned march to go ahead may paint a picture that the Police are biased.
She has since advised that police be notified to enable the Service also prepare adequately to police the procession.
Organisers of the March dubbed "Black Friday" have however hailed the hundreds of Zambians that had continued to express interest in joining the march. 
Organising Chairman Miles Mukumbuta said the people are still determined to march to the High Commission and protest
'This is just a setback caused by the police. We however wish to express profound gratitude to so many peace loving Zambians who have been anxious to be part of this march. It is a peaceful march we plan to carry out to show solidarity to our brothers and sisters currently under brutal attack in South Africa,' Mr Mukumbuta said.
'We want to petition South Africa to stop the killings of our children, men and women in that country and Zimbabwe as current AU Chair to take urgent steps over this urgent matter.''
Mr Mukumbuta has however prodded all citizens of Africa and the world tormented by the South African cruel attacks and killing of Africans to demonstrate their displeasure over the unfortunate events by wearing black today.
Mr Mukumbuta says the organising team would not be deterred by Zambia Police Service reaction but will ensure that the permit to march is secured for the procession to go head as soon as possible.
[Read 44 times, 1 reads today]