MMD National Youth Secretary Bowman Lusambo has urged youths in Zambia to utilise their God given talents to create employment opportunities.
Mr Lusambo said the high levels of unemployment calls for young people to be innovative and use their talents to create jobs.
He said Government alone cannot manage to offer jobs to all the unemployed young people.
Mr Lusambo who is also aspiring candidate for Kabushi parliamentary seat for 2016 was speaking on Friday evening when he officiated at a well attended fundraising gospel concert in Kabushi in Ndola.
The gospel concert was also graced by renowned Gospel artiste Kings Malembe Malembe.
'We all have God given talents, let us go out there and use them. You saw how Malembe Malembe was using his talents to sing and dance for God, you can also search within you and find the talents that God deposited in you and create a job for yourself and other youths,' Mr Lusambo said.
He added, 'the demands on Government to create jobs for everywhere can be overwhelming hence the need for us youths to step up and use our talents to put food on the table.'
Mr Lusambo has since proposed that the organisers of the concert introduce an annual choir competition involving all Churches in Kabushi which he will sponsor.
'The top three Choirs will win a cash prize and recording deals in order to develop their talents and create their livelihoods through the talents Let us work together with the organisers of this concert where i was just invited to officiate as Guest of Honour and introduce a Choir competition,' Mr Lusambo said.
The MMD youth leader said he has decided to stand in Kabushi in 2016 because he wants to uplift the living standards of residents in the constituency especially the young people.
'We should scale up skills development for our youth in order to enhance their creative and innovative capacities. Kabushi is such a vast constituency and it should be able to create its own job opportunities for young people here,' he said.
Mr Lusambo continued, 'I know the development challenges facing the people here and i stand ready to work together with you to find lasting solutions. We have a very challenging water and sanitation situation here which needs to be addressed.'
At the same event, Mr Lusambo pledged K 5,000 towards the musical project in the area.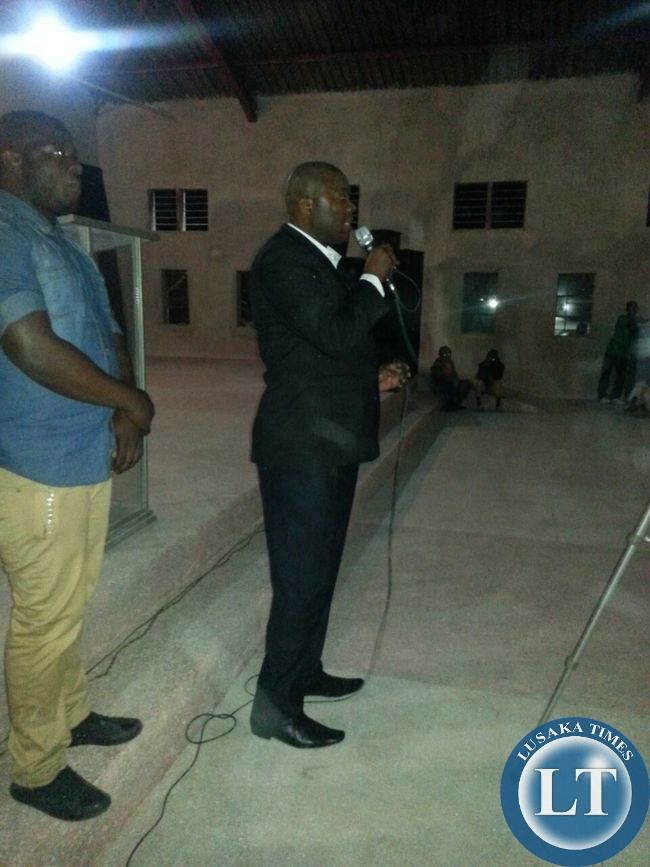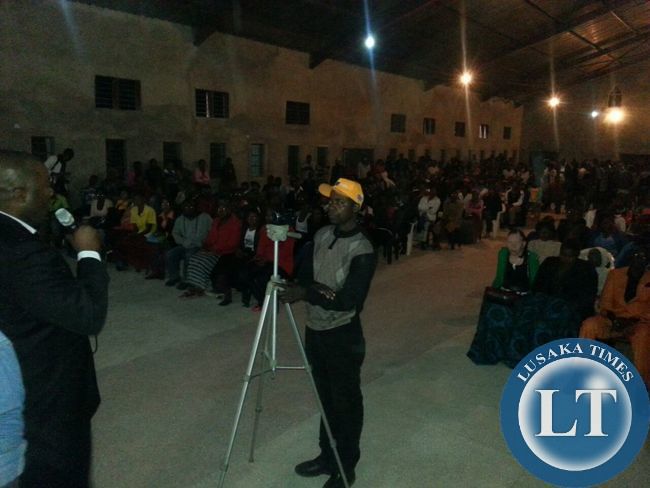 [Read 103 times, 1 reads today]