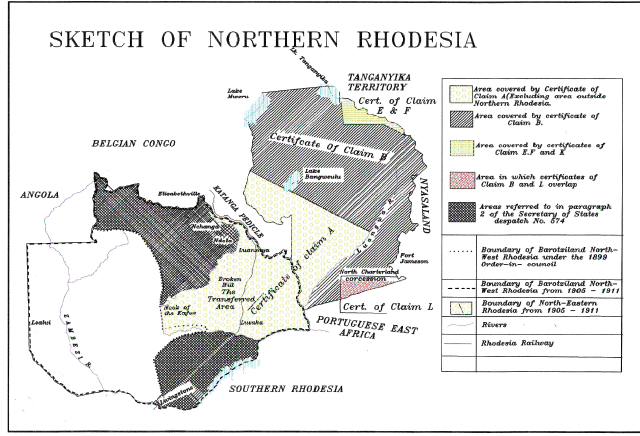 Mr Speaker Sir,
Mr Speaker Sir,allow me to ask the house to pay attentively and report correctly to their masters,as I quantitatively deliberate on the Barotseland question.
First and foremost Mr. Speaker I would like to bring to the attention of the house how revolutions in the middle east were triggered,many of you will agree with me that it started in the mind of a person and ended up into a big war.Think of the devastating Rwanda,the Southern and Northern Sudan! Barotseland issue too has a greater potential of deteriorating to what has been seen in Rwanda,Southern and the Northern Sudan.
Mr. Speaker ,let the truth be told,Barotseland is not Zambia but a country in Africa. The people of Barotseland were incorporated into Zambia by a violation of the Barotseland Agreement 1964. Mr. Speaker the people of Barotseland are not Zambians,Barotzis and Zambians are not one,they are not one people and have nothing in common,nothing makes them one except the forced acquisition of a green card (NRC) .
Mr Speaker Sir,On 27th March,2012. The people of Barotseland through the Barotse National Council (BNC),the highest policy making body of the Barotse people,resolved and declared to exercise their right to self determination,thereby formally commencing separation process of the two territories (Zambia and Barotseland). What the Barotse people need is freedom! They are not asking to be given a dog's horn or a snail bone,they are simply asking to be given their Birth right,the right to determine their future and destiny.
Mr. Speaker,the issue of Barotseland is a ticking Bomb and once it sparks it will engulf both Zambia and Barotseland,because it has a greater potential to shedding blood.
Finally,Mr. Speaker through you Sir. I strongly urge the Zambian government that they should think outside the box where they are now but look beyond and do something while there is still time and space other than wait until it's too late.
By: True son and citizen of Barotseland,
Muyunda Makala