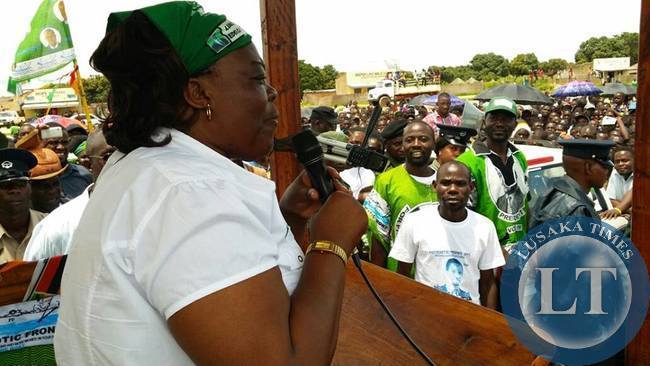 Mandevu Member of Parliament (MP) Jean Kapata says government is in the process of legalising Mazyopa Community of Lusaka as a recognised settlement.
Ms. Kapata said government is discussing with the concerned parties and stakeholders in order to see to it that all the people who will be affected in the process are compensated.
She said legalising Mazyopa has been a thorny issue for a long time now but pointed out that she will see to it that the people of Mazyopa are happy with the outcome.
ZANIS reports that Ms Kapata said legalising Mazyopa Community will improve the road network, water and housing system in the area.
Ms. Kapata who is also Tourism and Arts Minister said this in Lusaka today when she donated over 100 bags of 25 Kilogrammes of mealie meal and Chitenge materials to over 100 elderly people in the area.
Ms. Kapata says the donation was a way of giving back to the community by assisting the vulnerable people.
She noted that it was important to work for the people even if it is not a campaign period because her electorates gave her the mandate to work for them.
Ms. Kapata has since called on other Members of Parliament to visit their constituencies frequently and not to rely on campaign periods.
Meanwhile, the Mandevu law maker has also assured residents that government through the United States government will construct a total of 32 bridges on the Ngwerere stream.
Ms. Kapata said so far 12 bridges have already been constructed and 20 more are expected to be built before the onset of the rains.
She said Millennium Compact Project is spearheading the construction works of the bridges which will in turn ease the movement of the people in her constituency.