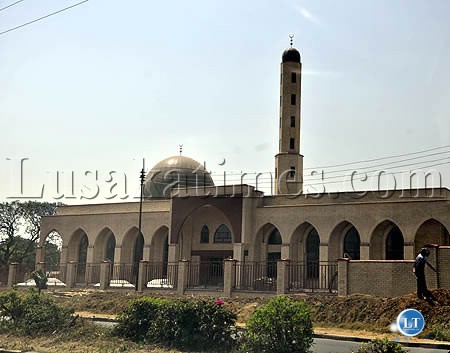 Munali constituency aspiring Member of Parliament Patrick Mungo has advised Government to pass a law that will restrict the construction of Mosques in Zambia.
But the Islamic Supreme Council of Zambia has described Mr Mungo's sentiments as foolish.
In an interview, Mr Mungo said Zambia as a Christian Nation should guard against the uncontrolled growth of Islam in the country.
He claimed that Islam is a violent region which should not be allowed to dominate Zambia.
'Looking at the rate Islam is growing in Zambia, it is really worrying. Time to pass a law to restrict Muslims from constructing Mosques in Zambia has now come and Government must act quickly,' Mr Mungo said.
He added, 'Right now Muslims have started expanding and going into rural areas but Zambia is a Christian Nation, declared, guided and governed by the Ten Commandments.'
But Islamic Supreme Council of Zambia President Suzyo Zimba said Mr Mungo is foolish to suggesting a law be passed to restrict the growth of Islam in Zambia.
'This is foolish thinking and it is foolish people like that Mungo fool that is misleading people. Who tells him that Islam is violent?'
He added, ' the Zambian Constitution guarantees Freedom of Association and Worship so why is this fool getting the notion that he can start dictating how many Mosque's can be opened?'
Mr Zimba has since asked Government to dismiss Mr Mungo's suggestion with the contempt it deserves.