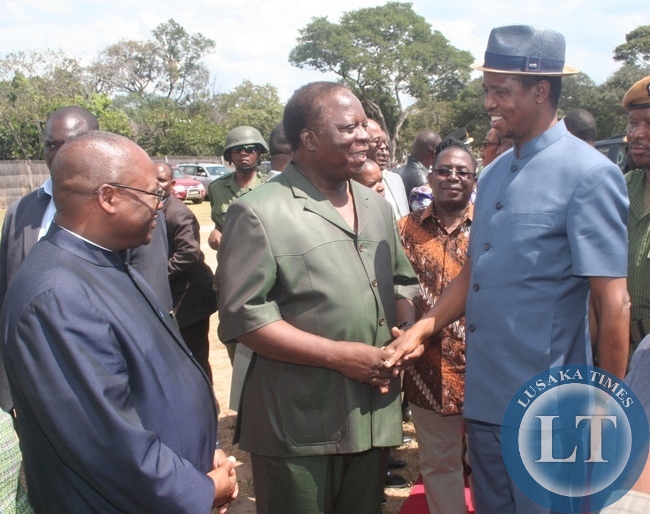 President Edger Lungu says the ongoing tribal wrangles between Senior Chief Ishindi and Senior Chief Ndungu of Zambezi district in North-western province is worrisome.
President Lungu wondered why the two traditional leaders cannot co-exist because of language despite inter-marriages that exist between their subjects – Lundas and Luvales.
The Head of state said this in Ikelenge district today when he met Traditional leaders from the area.
He has since challenged all royal establishments in the country to come on board and help harmonise unity in the country and help him lead the nation under the national motto: on one Zambia one nation.
He noted that if not resolved the issue can lead to bloodshed.
President Lungu said he is trying to integrate people across all tribes, regions and political parties in issues of national development adding that he knows that no tribe is dominant over the other.
The President has since constituted a committee through the Ministry of Chiefs and Traditional Affairs to seriously look into the matter before he makes a ruling.
Meanwhile President Lungu said he is determined to bring meaningful social and economic development to North-western province through infrastructure development and ensure that the Manyinga-Jimbi road is worked on among other projects government is implementing in the province.