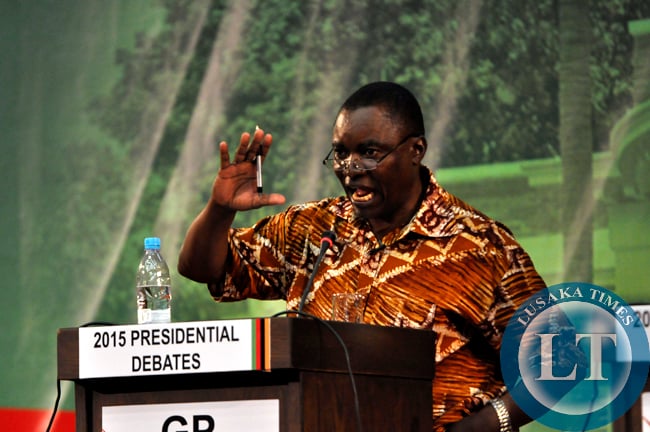 The Green Party has warned that the US and the EU may impose a ban on all Zambian tourism products if it fails to reverse the recent the decision to allow the hunting of the Big Cats.
Green Party President Peter Sinkamba stated that the entire tourism sector stands to significantly suffer in view of civil society lobby, led by LionAid for the European Union and United States to place a ban on Zambia's lion hunting imports.
Mr Sinkamba has since reiterated his party's earlier position that Government reverses its decision to lift hunting of lions and Leopards species until a competent wildlife census is conducted
'Further, we urge Government to reverse its decision as From our experience on the Victoria Falls elephant campaigns, if government fails to yield and the EU and the US impose a ban, the lobby may cascade to cover other tourism products on offer in Zambia offers as well,' Mr Sinkamba said.
He said although Tourism and Arts Minister Jean Kapata says government has introduced stringent measures to guide the hunting process and that only 46 cats will be killed in the 23 hunting blocks as only two will be allowed per hunting season, his party does believe there are a lot of other innovative things that Government can, and must do, in order to protect these animals.
'If someone out there has money to spare, and wants to donate several hundred thousand dollars to wildlife conservation in Zambia, they do not need to come and kill endangered species to donate,' he said,
'Technology has made it extremely easier to transfer money electronically around the globe. One does not need the hassle and bustle of trekking through bushes and thorns to track these animals to donate.'
Mr Sinkamba added, 'The Minister says killing the 46 cats will earn this country and communities reasonable income. Furthermore, the Minister says hunters were allowed to kill five cats in the hunting block but now we are not allowing more than two cats per person. We reiterate our earlier position that safari hunting as a conservation strategy is a wrong notion.'
He said killing endangered wildlife in the name of saving it and earning revenue is just wrong.
'We know for a fact that the ulterior motive of safari hunting is killing endangered species for fun, not conservation. Besides, killing even one lion without any concrete data on the population of the species, is an extremely irresponsible.'
Mr Sinkamba added, 'we therefore urge government to resist the temptation of dirty money like safari hunting and do the right thing: sustain the ban until Zambia has conducted the censure and sustainable eco-tourism schemes are put in place.'