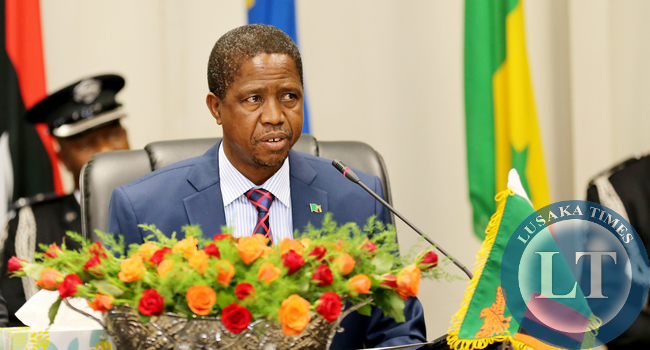 President Edgar Lungu has paid tribute to the World Health Organisation (WHO) for the role it is playing in the country's health sector.
President Lungu says Zambia is ready to cooperate with the WHO and its staff in strengthening the current health system.
The Head of State said this in Lusaka today when WHO Regional Director for Africa Matshidiso Moeti paid a courtesy call on him ahead of her three day official visit in the country.
He welcomed Dr. Moeti and said he was confident that the Zambian government will work in collaboration with her office.
The three day visit to Zambia is from 3 to 5 June 2015 at the invitation of the Zambian government.
Dr. Moeti's visit to Zambia is aimed at enhancing cooperation with the Government of Zambia and to discuss areas in which WHO could further support the country in its health development efforts.
Her visit also coincides with the commemoration of 50 years of WHO's continued provision of technical, financial and logistical support to Zambia to improve the health of people.
The Regional Director will hold a working session with the Minister of Health and other high ranking officials in the Ministry .
She will also participate in the launch of the first round of the 2015 Zambian Child Health Week, an initiative aimed at reaching children in the hard to reach areas and the underserved populations with an integrated package of life-saving interventions.
Speaking during the courtesy call, Dr. Matshidiso Moeti said WHO and the people of Zambia have enjoyed a long and rich history.
She said the country has made commendable progress in health development, saying she looks forward to discussing a range of issues of interest to Zambia in particular and Africa in general.